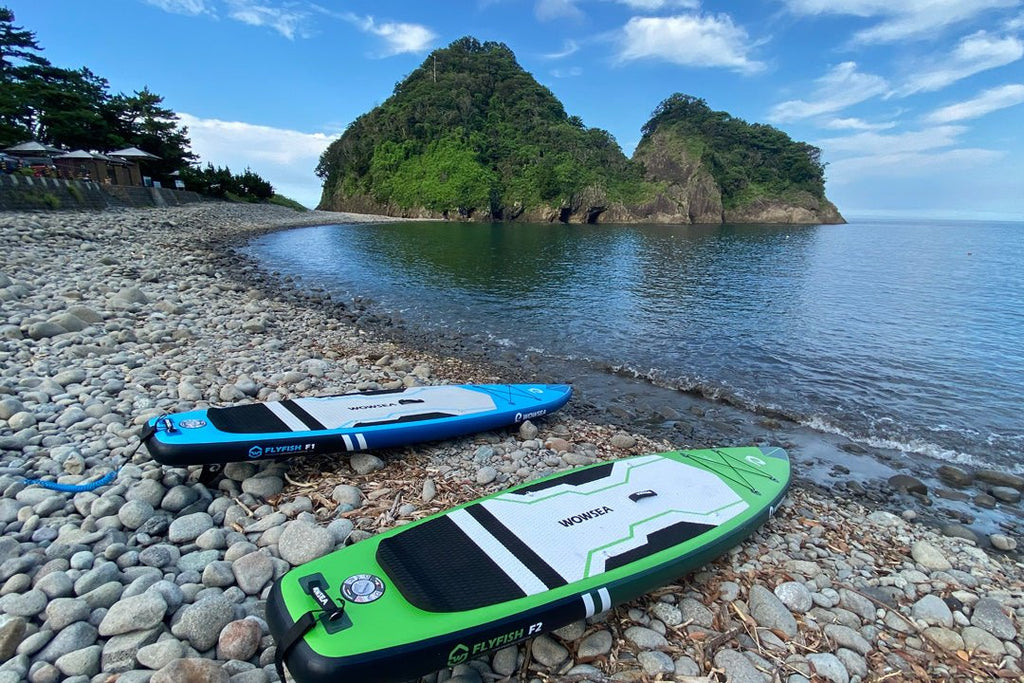 Do you know SUP Board? Which full name is called Stand Up Paddle Board. As the name implies, you'll be standing on the board, paddling and going over the water. It is a so-called paddling.
We recommend you to challenge the SUP board that you can play variously!
How to play with SUP Board?
Cruising
Speaking of SUP board, it is cruising. As anyone who has experienced bicycles and motorcycles knows, running freely will lift your mood. A feeling of being separated from everyday life without being bound by anything. If you block all information and concentrate on the paddle, you will be free from stress.
Also, as you can see if you try it, the SUP board uses the whole body. If you are paddling a long distance, you can expect a great exercise effect.
You don't have to worry about paddling just because it's a SUP board. Sometimes you can sit down and row slowly. Find a way to enjoy yourself.
Touring
It's fun to SUP slowly alone, but it's also fun to SUP together like touring. It seems that you can go anywhere if you have friends. If you can see the beautiful scenery, you will be deeply moved.
Race
If you get used to it and feel confident in your arms, it may be fun to try the race. If you look at the page of the Japan Stand Up Paddle Board Association, the race is held about once a month. It is dangerous to participate suddenly as a beginner, so please practice well before trying.
[Official] SUPA | Japan Stand Up Paddle Board Association
Fishing
Fishing is something you shouldn't forget. Fishing from the top of the board is fun, isn't it? The SUP board is closer to the surface of the water than the ship, and you can enjoy it with a slightly different feeling.
It is the size of the SUP board that needs attention. I think it would be more enjoyable if there was space for fishing tools and a cooler box.
The fish you eat after fishing feels better than what you buy at the store. Looking at "Tungsten Boy's Holiday" on YouTube, I also want to take on the challenge.
真冬のサップフィッシングは何でもいいから釣りたい!!アマダイ仕掛け 西湘
Of course, when you do sup fishing in summer, you have to pay attention to sun protection and wear a sun hat and sunglasses, etc.
How was it? Various possibilities of SUP board. Standing on a board may be a resistance, but SUP boards are easier to stand than surfing boards. If you practice properly, even beginners can enjoy it with confidence. If you want to try something new, please try SUP board, and Love Enjoy Your Lifestyle
.