Family TimeFishingRainbowRecreationSUPYoga
WOWSEA Quest Inflatable Paddle Boards
The romantic love story of the knight and the princess has influenced generations of people. Dressed in a black cloak, rode a horse, galloped through the killing field to save his country and the woman he loved. 
The QUEST inflatable paddleboard by WOWSEA is meant to remind people to explore the unknown and hiking adventures, don't forget to pursue their own lifestyle and happiness, enjoy themselves!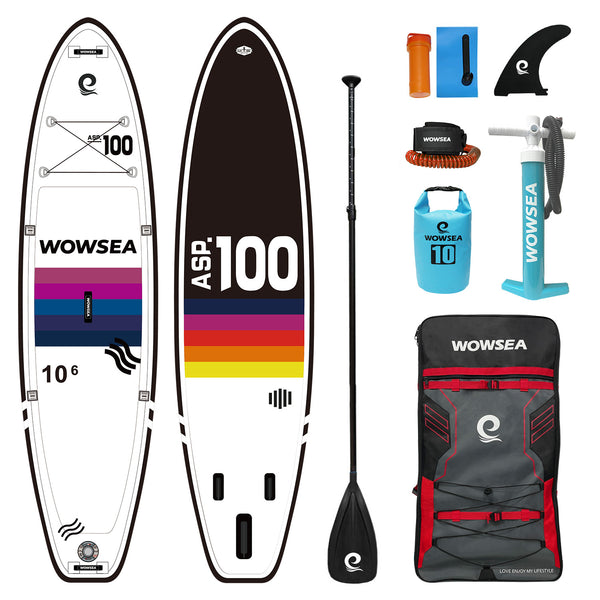 Quest Q1 10'6"/323cm Paddle Board Yoga
Dealers with Our Affirm.
Learn more
The Rainbow R1 gives you good stability and speed in an inflatable paddle board. Our most color-rich platform is coupled with the adjustable paddle and waterproof storage bag that houses necessaries you need to get out on the water. The Rainbow R1 is the optimal board for those looking to take their fishing and travelling with them wherever they go.