ExpeditionExploringFitnessRacingSUPTouringTravellerTravelling
Sources of Product Naming Creativity:
Racer Series
Life is racing against time every day, and it seems that it will never stop. whether living in the present or in the future, everyone hopes to make a ripple on the track of life and be remembered. The RACER professional paddle board developed by WOWSEA company, whether you are a professional paddler or a non-professional paddler, we hope that with the help of the RACER paddle board, your life will set sail successfully from now on, go further and further and get more exciting on the track of life.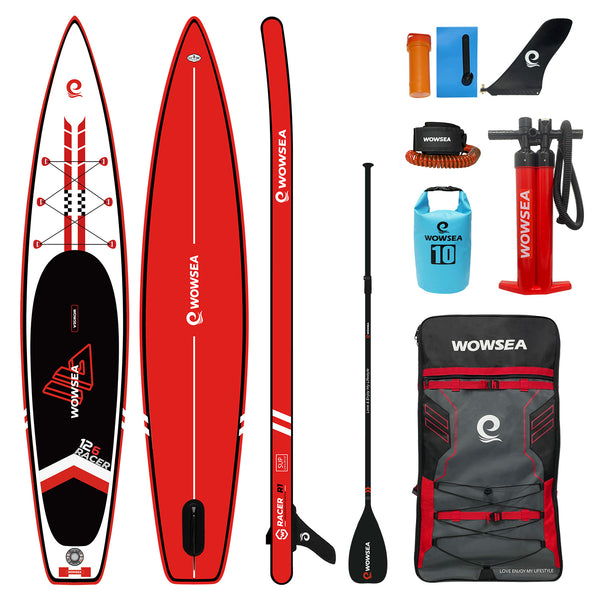 Racer R1 12'6"/384cm Sport SUP Board
Dealers with Our Affirm.
Learn more
The WOWSEA Traveller W1 inflatable paddle board is not only efficient-yet passionate, tough-yet agile and stable-yet smooth, but offering the ease of portability you want in an inflatable. Whether you're paddling to far off places, or surfing sea rapids–the slim and sleek design paired with durable F1 construction makes the WOWSEA Traveller W1 the excellent board to carry you the distance.