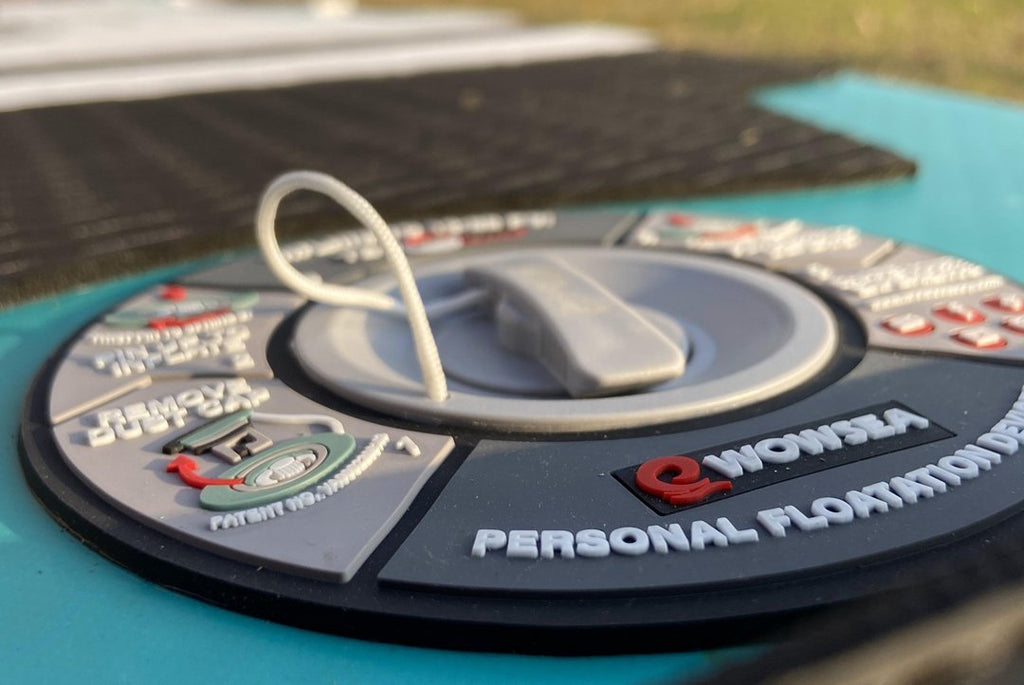 I have always been scared of the ocean or any body of water that is deep. It started when I was about 5 years old. Our family was having a BBQ in our backyard when I suddenly slipped on the edge of the pool and fell right into the deep section. The sensation I felt of being unable to breathe for a couple of short seconds made me feel scared of going too deep in any water bodies.
But that fear didn't stop me from enjoying my childhood and teenage years. I had a happy family, graduated high school, moved out, and got accepted to the university that I wanted. Everything was doing great until I received a phone call from my mom. She told me that my father had just passed away from cancer.
He had only been admitted to the hospital for 3 months when his body couldn't handle the sickness any longer. The stage 4 stomach cancer was found too late that it could no longer be treated. My family was told about it, but we never imagined it would be that fast to lose him. The death of my father took a toll on my mental health.
It led me to depression. My grades were dropping, I was avoiding my friends, I was eating less. My life had changed just because of a single phone call. The change I was experiencing got the attention of the faculty at my university. Worried about my health, I was called by our school's counselor. I could remember closing up and trying to ignore her kind words. Being inside the room with her made me feel even worse than before. I hated how I was.
My session with the school's counselor was on Mondays every week. And honestly, it wasn't doing that much help for me. She must've noticed and tried a different approach. One day, while I was trying to zone out from the conversation, she asked me if I knew what stand-up paddleboarding was. This got my attention because she wasn't asking this kind of question before. I replied no, and she told me to try it. It was one of her favorite things to do in her free time.
I told her that I was scared of deep waters. She gave me an encouraging smile and handed me the number of her paddleboard instructor.
"You can never stop fearing as it is a part of life. Everything that you might want or need is on the other side of fear, find a way through it." 
She then told me to call the number whenever I want to try it. After a few weeks, I had already forgotten about our conversation. It wasn't until the death anniversary of my father came that I became more depressed.
When I arrived back at my apartment, I was about to break down when I saw the small piece of paper that my counselor gave me. It was carelessly placed on the counter and the number written on it was pulling me to dial it. Deciding that I didn't want to go through this alone, I called the number and talked to Faye, the local stand-up paddleboard instructor on the other side of the phone. I was tired of feeling this way, and I knew the first thing I had to do was to get past my fear of deep waters.
I told Faye what I was going through. I just told her of my fears of deep waters, and that I wanted to overcome them. She told me that we can take it slow and that she would be with me through the journey.
After a short conversation with her, I immediately went on my computer and started to research stand-up paddleboarding. I read countless articles and stories about how paddleboarding changed their life. I thought maybe it could change mine as well.
All my searching led me to a website called WOWSEA. The affordable prices and free shipping enticed me to buy one for my upcoming lesson with Faye. And after searching through their various models, the Trophy T2 10'6'' package caught my eye. After minutes of debating whether I should invest my money in it, I finally bought one and waited for it to arrive.
The day for my first lesson came and I brought my inflatable paddleboard with me. I didn't regret buying it as it was very easy to carry and convenient to store. I didn't need to lug a huge paddleboard towards the river where Faye and I were meeting. The first thing I noticed was that the two of us had the same kind of paddleboard. "You liked that too? It's great, isn't it? I carried mine into a restaurant before I came here. Who knew that a paddleboard could be so easy to store and carry."
That day, I was grateful for the advice my counselor gave me. I enjoyed the thrill of balancing on the paddleboard and getting to see the view of what's underneath the water. I then realized how beautiful it was. Fishes of different colors were swimming beneath us as if they were witnesses to my journey in stand-up paddleboarding. I left that day feeling a conqueror and accomplished. Even though I was only able to stand up on a waist-level water height, for me it was an achievement already.
The next lesson made me feel even more confident. Standing at full height on the board, I was able to see a unique vantage point for viewing the horizon and the life under the waters. It also gave me a full-body workout every time I fell and went back up the paddleboard or whenever I paddle from one place to another.
Every lesson was memorable and beautiful. I could feel my fear of deep waters disappearing every time I visit the river with my inflatable paddleboard inside my bag. I used to think that my fear and depression would never go away. That it would continue to stick in me. But I realized that my love for paddleboarding has replaced the negativity inside me, I hope my lifestyle will be accepted by all paddlers for love and enjoyment in future.
I used to be scared of deep bodies of water. But now, I can confidently stand-up paddleboard on deep waters, steady on my feet with my eyes on the horizon. Becoming a skilled paddle board enthusiasts will be just around the corner.
"WOWSEA SUP has always hoped that SUP sports can bring you inner peace and closeness to nature in the daily busy and hot summer sun". I like this business philosophy.