Flyfish F2 12'/366cm SUP Paddle Board Package
Flyfish F2 PERFORMANCE Flyfish F2 ADVANTAGES Flyfish F2 ADVANTAGES 1. Center & Side Fins Increased Tracking & More Mobility 2. Flat Bottom Stability & Less Resistance 3. EVA Deck Pad For Increased Traction 4. Entry Rocker Sheds Water & Keeps Nose Up Flyfish F2 Features D-ring for Kayak Compatible WOWSEA...
The European warehouse has arrived (except UK), you will get the packages in 4-7 days. Thank you for your order!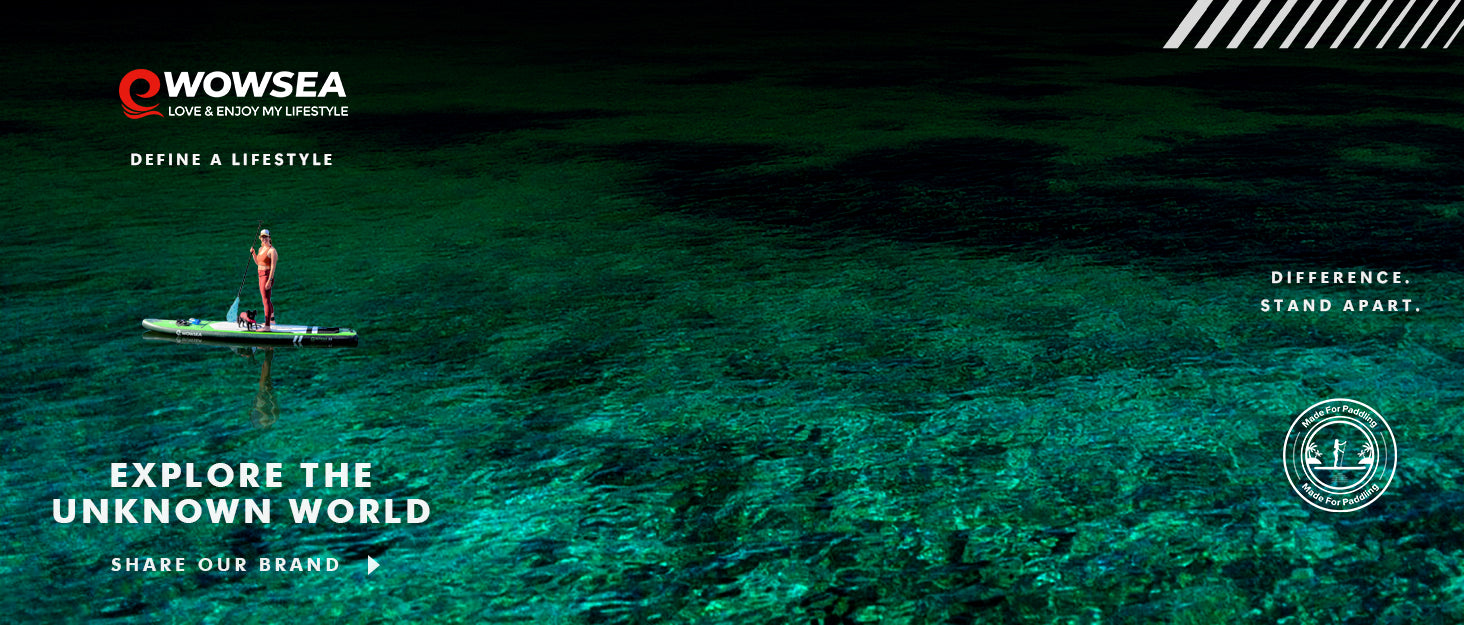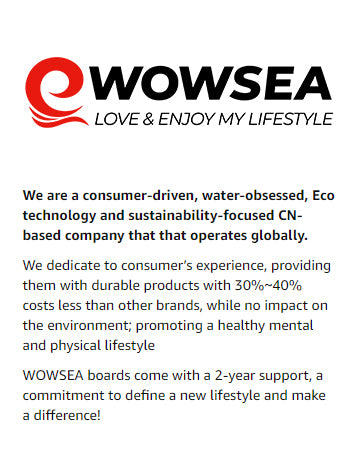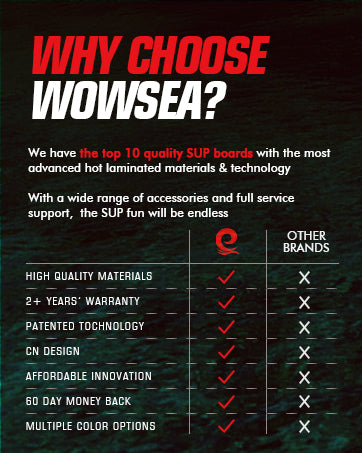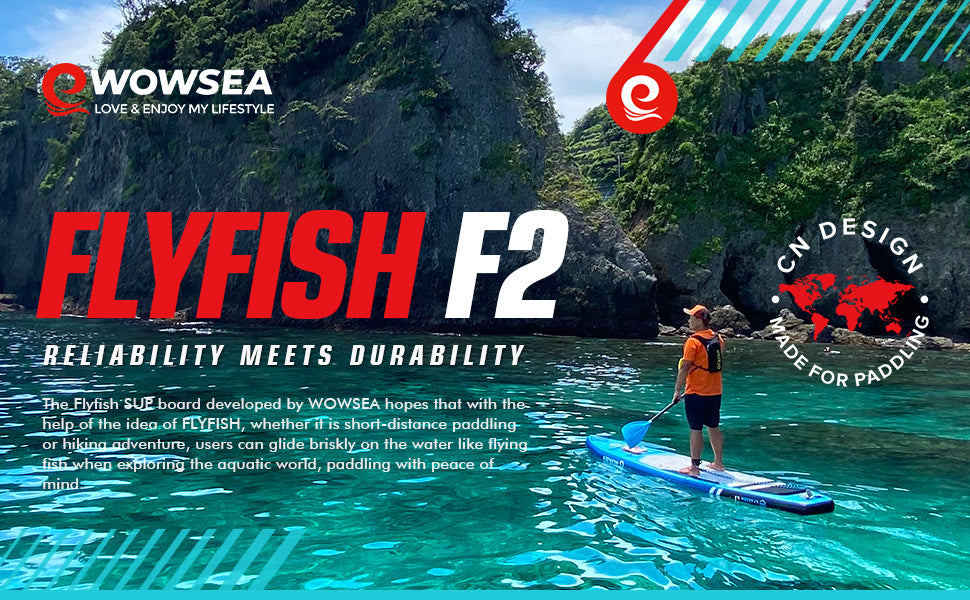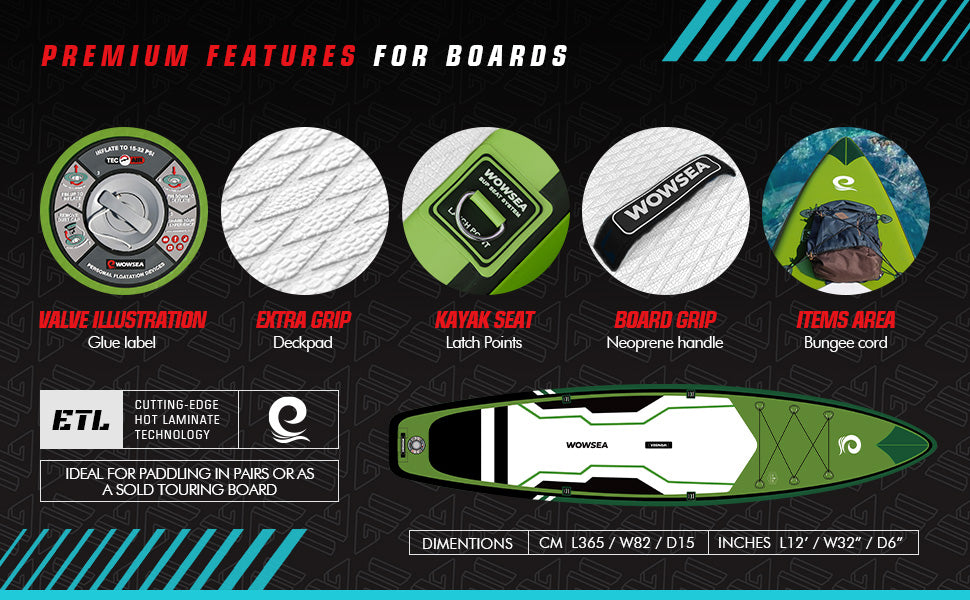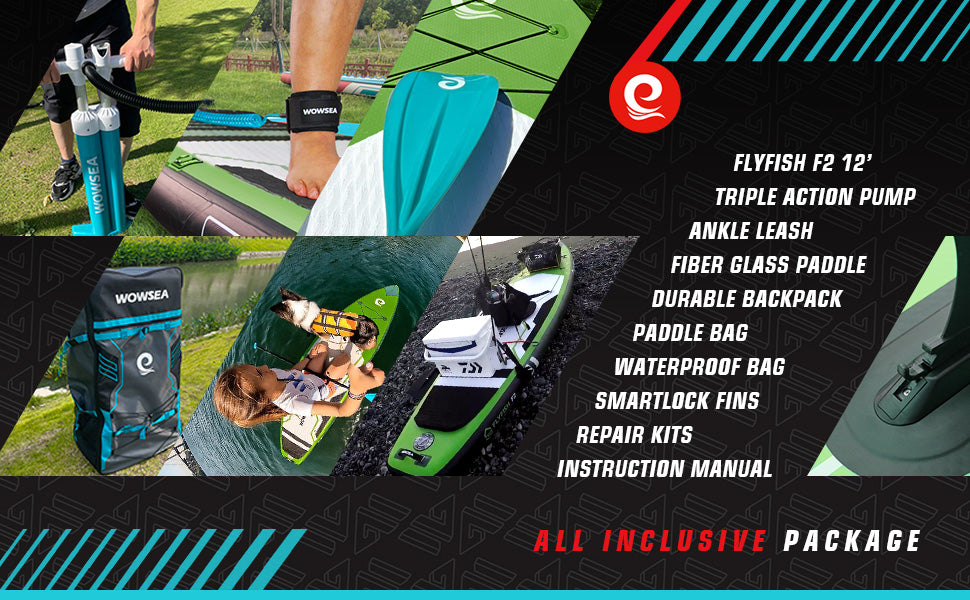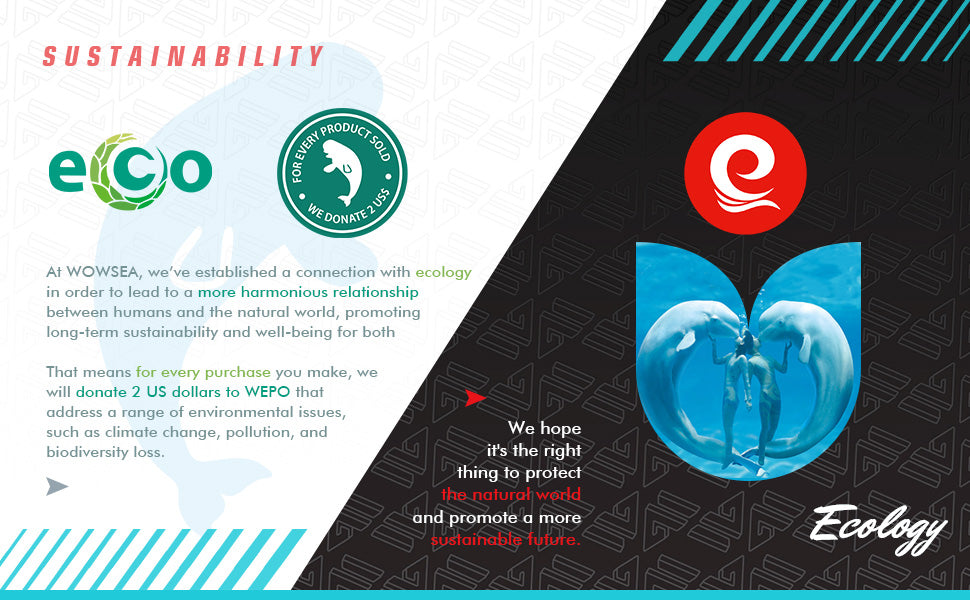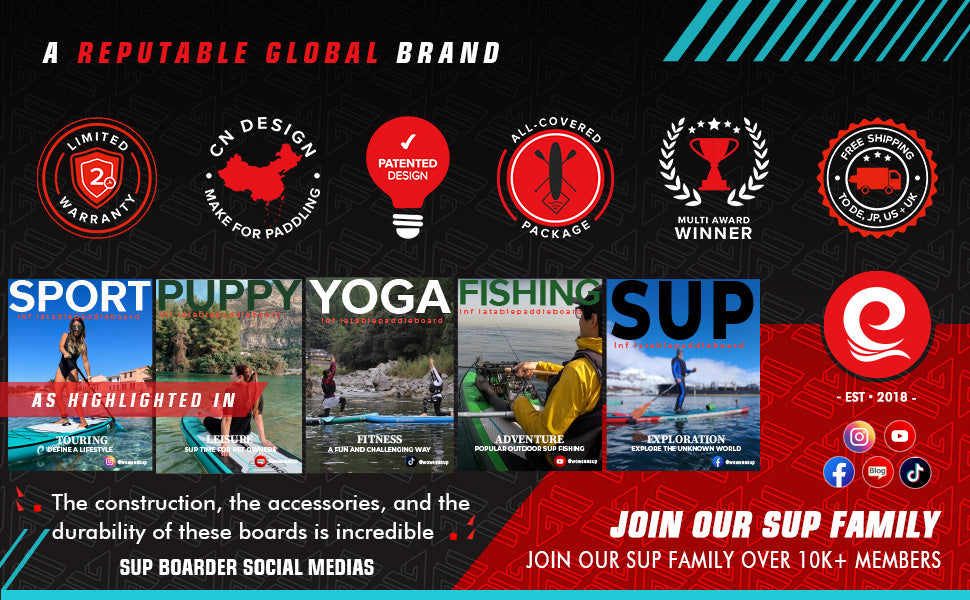 Flyfish F2 PERFORMANCE
Flyfish F2 ADVANTAGES
Flyfish F2 ADVANTAGES
1. Center & Side Fins
Increased Tracking & More Mobility
2. Flat Bottom
Stability & Less Resistance
3. EVA Deck Pad
For Increased Traction
4. Entry Rocker
Sheds Water & Keeps Nose Up
Flyfish F2 Features
D-ring for Kayak Compatible
WOWSEA SUP Carry Kayak Compatible to transport you hands-free over long distances safely and ergonomically with ease on water.
Grab Handles
Redesigned to be the most comfortable grab handle found on WOWSEA iSUP. No more numb hands or weak sense of balance while carrying your board.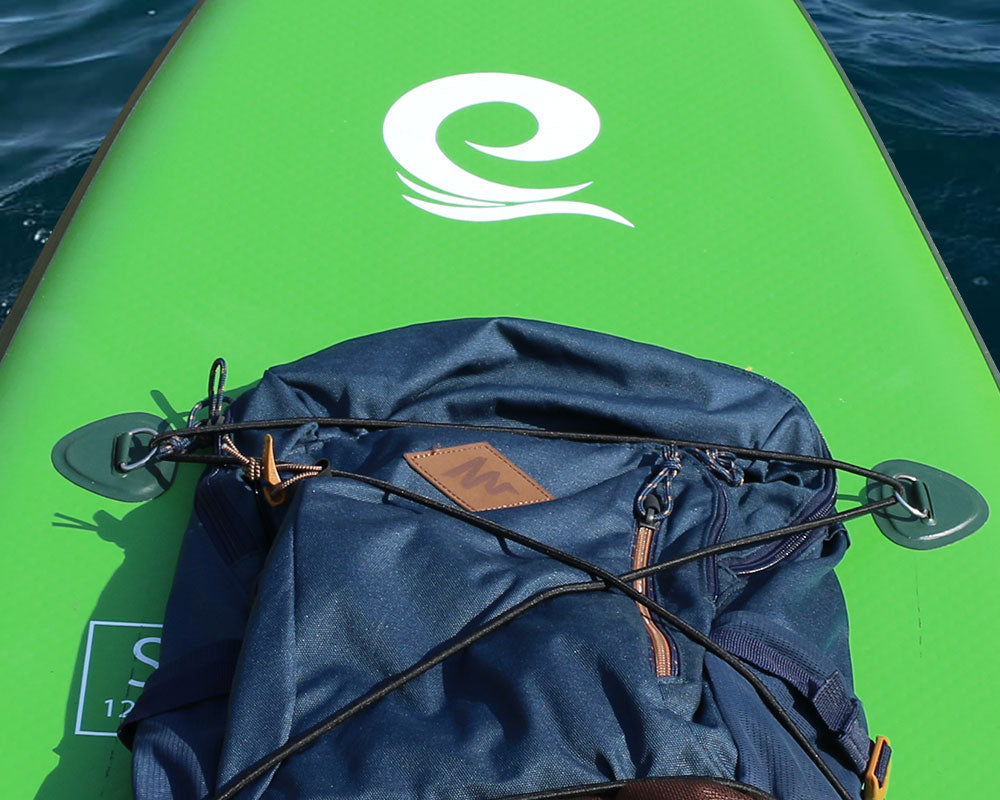 Front Bungees
Adjustable bungee straps provide quick and easy storage of extra belongings and are available on all of WOWSEA boards.
EVA Foam Deck Pad
The EVA multi-textured deck pad is heat sealed to shed water and provides plenty of cushion to reduce foot fatigue and anti-slip traction.
Inflation Valve
Compatible with high pressure manual or electric pumps capable of connecting to inflation valves, 100% airtight.
Made with F1 Technology
Made out of military-grade multi layer PVC, the hull of the WOWSEA is durable and rigid once inflated.
Entry Rocker
All inflatable boards have an entry rocker style hull. The entry rocker is designed to reduce the running resistance of iSUP and shed water.
Flat Bottom
All WOWSEA boards have a flat bottom for increased side to side stability and quickly move.
Thick Rails
6'' thickness military-grade PVC allows for increased stability to keep you steady on the water.
Removable Center Fin
The center fin that is removable with a tethered attachment pin to allow for ease of storage and transport any time or any where.
Side Bite Fins
The side fins are molded into the hull for increased stability and tracking on water.
What's Included
WOWSEA Backpack

This portable backpack allows you to easily carry your WOWSEA board anywhere you want to go.

3-Piece Adjustable Paddle

 

This paddle fits easily in the WOWSEA bag, can also be connected and adjusted for your height in seconds when it's time to paddle, but paddle does not float in water

 

Removable Center Fin

 

Use the removable 10" center fin for increased tracking and stability while paddling.

 

Hand Pump

 

This manual pump inflates your WOWSEA sup board by inserting the end of the hose into the inflate ports and pumping up to the 15 PSI

 

Repair Kit

In case of any punctures or rips, WOWSEA repair Kit comes with PVC patches, and a valve tool, easy to use.

Coil Ankle Leash with Key Pocket

 

The coiled WOWSEA leash is made from heavy duty materials for sturdiness and durability. the leash can absorb the impact waves, stretching 5X its length

 
AFFORDABLE INNOVATION
With non-slip deck pad, flat bottom and dual layer military pvc design - the Flyfish F2 offers stability and capacity that is excellent while bringing you the portability and affordable innovation that is unique to our WOWSEA F1 technology.
F2 PORTABILITY & STORAGE
CRUISE VACATION
 
AUTO VEHICLES & SUV ROOF MOUNTING SYSTEM
AIR TRAVEL
 
LIMITED STORAGE & SMALL HOME
AFFORDABLE PRICE
40% cheaper (or more) than world top 5 brand for same quality iSUP boards, affordable innovation forever.
Learn More
60 DAY MONEY BACK
WOWSEA wants you to be 100% satisfied. If for any reason you are unsatisfied - return it to us for a full refund, 60 Day Guarantee!
Learn More
2 YEAR WARRANTY
If WOWSEA product isn't performing as it should, please feel free to reach out to our customer service team.
Learn More
FREE SHIPPING
Free shipping on orders over $399 in the contiguous world, including freight. Don't you want to make it yours?
Learn More