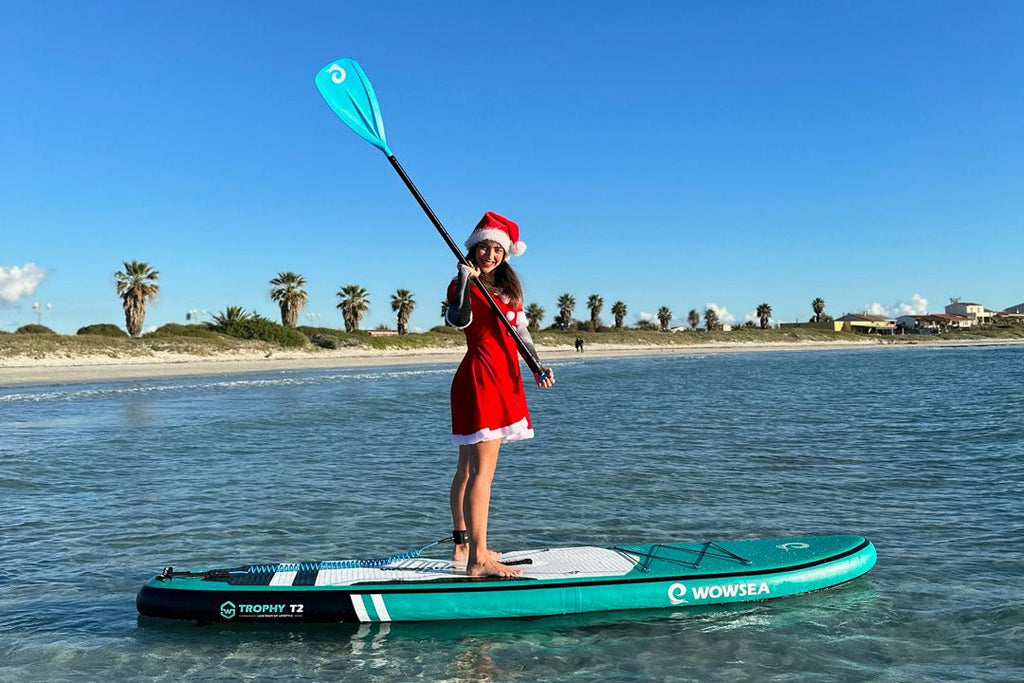 It's a fresh new year and a new calendar waiting for fun SUP events. Check out some of the best paddleboarding events in the world in 2023 to make it your best SUP year. Every SUP enthusiast can find something to enjoy, whether exploring a new waterway, paddling for a good cause, or watching the best of the best compete in world championships. In the best-case scenario (fingers crossed!), we should be able to attend large in-person events and travel around the globe more safely in the future. Check out our list of the top SUP events in 2023!
SUP Events in the US
Return from the Pier- Sat, January 14, 2023, Santa Barbara, CA
There are three 5-mile open ocean races: SUP, OC1, OC2, and Prone (no SUP or Prone on the long-course race).
All paddle vessels must wear PFDs and leashes for safety reasons. A leash or a PFD is required for paddlers prone to capsizing. There are no exceptions! Surfski2, OC2, and Dory2 racers must register both paddlers.
Hanohano Ocean Challenge 2023- Sat, January 28, 2023, Mission Bay, San Diego, CA
On January 28, 2023, the Hanohano Outrigger Canoe Club will host the 28th Annual Hanohano Ocean Challenge in Mission Bay, San Diego, California.
OC-1, Surfski, Traditional Paddleboard, StandUp Paddleboard, and Kayak are all part of the Hanohano Ocean Challenge, one of California's most long-running paddlesport events. In the past, we've had a great mix of top-level athletes and beginners from ages 7-80.
Hal Rosoff Classic- Sat, February 11, 2023, Newport Beach, CA
Are you curious about what it's like to paddle like a champ? This event is for you, then. When you register, you'll get a free shirt! In previous years, there have been changes to the schedule and courses. A short course will take place at 8 am and cover approximately 4 miles. The long course is approximately 11 miles long and begins at 9:30 am.
A board race will take place at 9:30 am. It will be approximately six miles long. To make divisions awardable on race day, craft and gender divisions are combined (regardless of age division).
Carolina Cup 2023-Thu, April 27, 2023, Wrightsville Beach, NC
Five fun-filled days will include SUP races, clinics, and events for hundreds of paddlers. Paddleboard enthusiasts worldwide should attend the Carolina Cup hosted by the Wrightsville Beach Paddle Cup! During 2016, they boasted over 900 paddlers participating in their clinics and races. There is something for everyone with either the Habor Island 5K Recreational Race or the Graveyard 13.1 Mile Elite Race. Featuring vendors, clinics, food, live music, and even kid's races for ages 6-14, the week is fun for the entire family.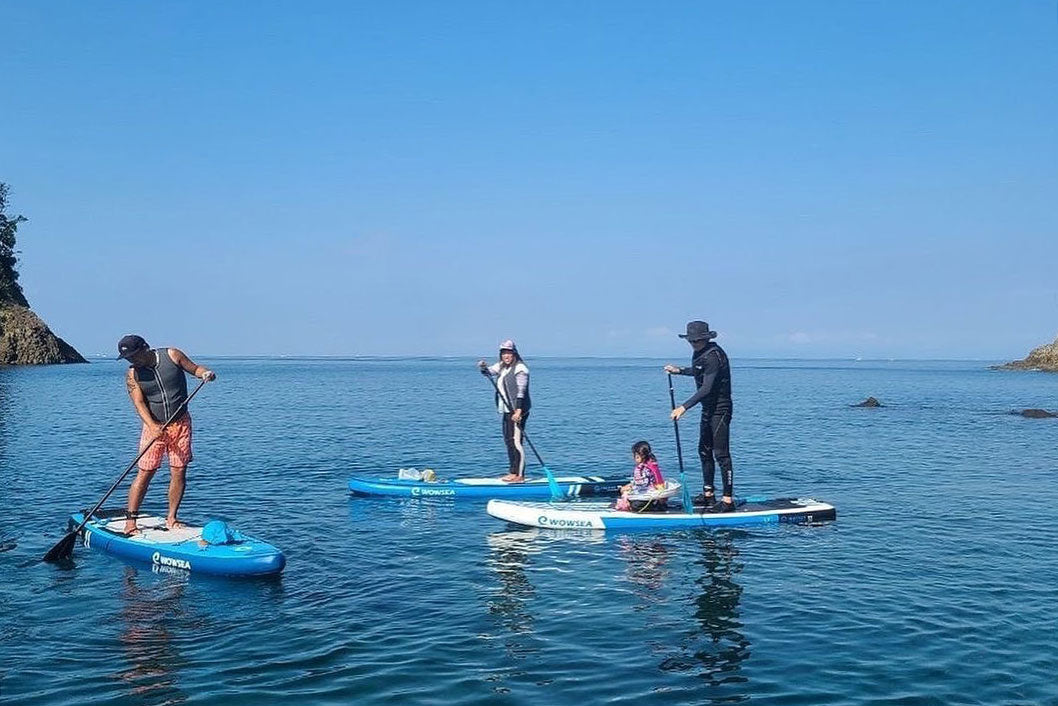 SUP Events in Europe
Red Bull Midsummer Vikings
Casper Steinfath, a professional paddler and SUP world champion from Denmark, organized the Red Bull Midsummer Vikings, a 24-hour team paddle challenge.
Get your team of up to five paddlers together and test your endurance. During the 24-hour challenge, teams will camp in Amager Strand Park and paddle a 5 km loop non-stop. You might feel intimidated, but don't let that stop you! No matter how much experience paddlers have, this challenge is accessible to them. Approximately 350 paddlers attended the event in 2021 from Denmark, Sweden, and Germany. There has yet to be a confirmation of the dates for 2023.
Belgian SUP Tour
You want to attend the Belgian SUP Tour of 2023! The Belgian SUP Tour takes you around Belgium with two stops in France and the Netherlands, where SUP racing is one of the most active in Europe. There are multiple fun competition formats to choose from, including Ultra Long Distances, Long Distances, Technical Racing, and Sprints, whether you're an elite, pro-am, or leisure paddler! Additionally, Belgium offers a variety of conditions for all levels of paddling: flat water, canals, inland waters, and open waters.
The Belgian SUP Tour also has its ranking, which rewards athletes by gender and age category and those under 14 (U14) at the end of the tour. The national Belgian Championships constitute part of the circuit. This circuit was created by Vincent Claeskens, the rider who initiated it. He explains in detail all the features that make it so exceptional.
SUP events in Japan
Fantastic Weekend of SUP at the 2022 Kerama Blue Cup in Zamami
The gorgeous Japanese island of Zamami hosted the 3rd edition of the Kerama Blue Cup in 2023, with its azure blue waters and welcoming SUP community. In the Elite Pro distance race, Dream Team riders Daniel Hasulyo and Sonni Hönscheid will successfully defend their titles from last year. It doesn't end there, as Zamami Island and the Kerama Blue Cup offer a fun weekend of SUP paddling that anyone can enjoy, including a Kid's Race and a Team Relay.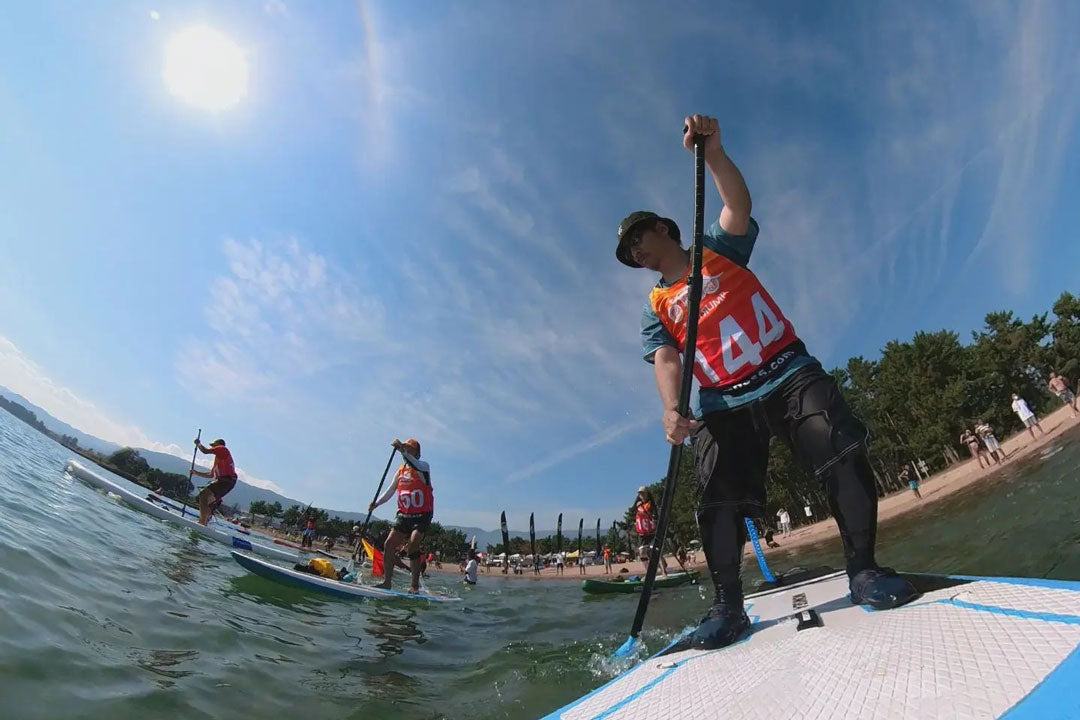 SUP events in Australia
SPSC Akuna Bay 5k Challenge
Take advantage of Akuna Bay's 5k course during October and November. You can rank on the leaderboard by submitting your times to spscchallenge. There will be group padding at Akuna Bay every Sunday (when there is no conflict with another event).
You can use your local waterway for those who are not local to Sydney but wish to post a time. Paddle 2.5 km out, turn, and paddle 2.5 km back. There will be no breaks or drafting.
2023 Oceania and Paddle Australia SUP Championships
Oceania and Paddle Australia will hold the canoe marathon and SUP championships in Geelong, Victoria, from Thursday, 6th to Monday, April 10, 2023.
The timetable for the 2023 Oceania & Paddle Australia Canoe Marathon & SUP Championships is now available online. The registration process and how to volunteer will be announced shortly.
More SUP Events to Come
Is this list of SUP events for 2023 getting you pumped? With so many great trips, races, and fundraisers available, and several more to come, there's something for everyone. The dates for the famed Scharbeuth SUP Race and the GlaGla Race have yet to be confirmed for 2023.
Taking part in a SUP event would provide you with a more engaging and intense paddleboarding experience. A suitable SUP board is essential for winning. You can perform on the water with the best standup paddle boards.
You shouldn't just focus on winning but also on the joy it brings. Getting a beginner standup paddle board and practicing your skills until you reach an advanced level and participating in these events is recommended if you are new to the sport.
Choosing a good brand of standup paddle board is relatively easy. For example, WOWSEA stands out as a solid inflatable SUP board. With the slogan of Love Enjoy My Lifestyle, you can sign up for these fun SUP events whenever you feel the right time.