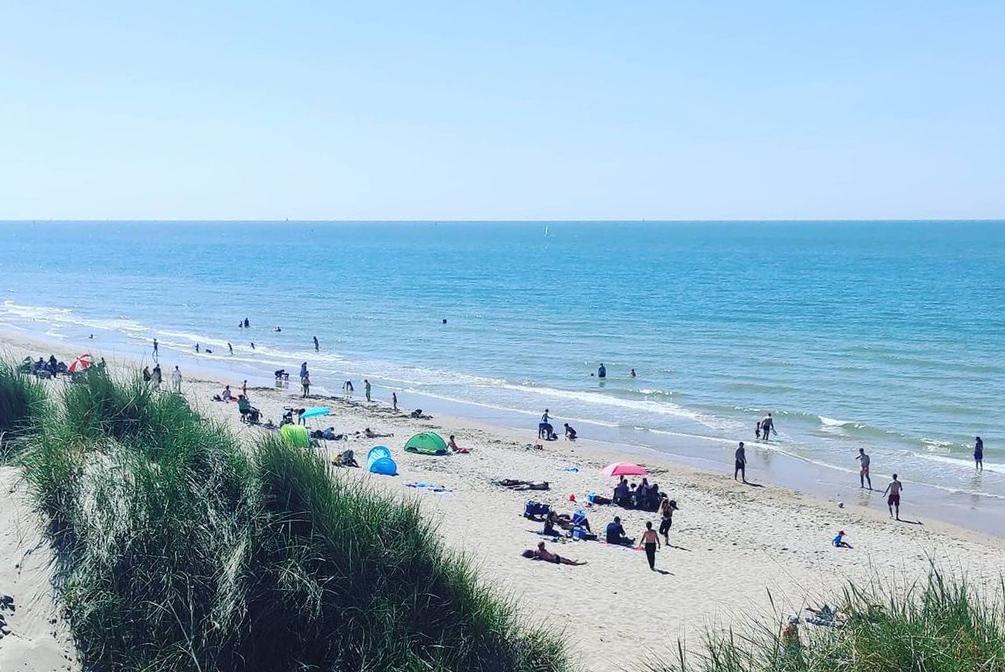 A few years ago, my family and I went to visit one of the most popular beaches in the Deutschland, Ostende beach. I was mesmerized by the white sand, great local foods, and the attractions. But my favorite part of all was the beautiful and clear glassy sea where people of different races were having fun.
It was also when for the first time I saw a stand-up paddle boarding. I saw people riding waves and showing off tricks for fun with their friends. Seeing them laughing and floating above the water while holding their colorful paddles made me envious.
I turned towards my dad who was also watching them with interest and asked if I could also get one. Being a young teenager at that time, I had no money to buy or even rent a stand-up paddleboard. So along with my siblings, we coerced our parents to rent out paddleboards fit for our sizes and hired a tutor to help us.
I was thrilled when all of us entered the waters with the bright yellow paddleboard on my side. The instructor told me to get up and filled with excitement, I followed and obeyed every word that he told us. "Be careful, find your balance, it's normal to wobble at your first try." Despite all the words of encouragement filling my ears. I wasn't happy nor did I feel encouraged.
Having fallen so many times with different people looking made me feel embarrassed. I just wanted this session to end and get on with my life, leaving my short love of stand-up paddleboarding behind me. Even my siblings were getting annoyed and frustrated at how hard it was. Granted we were young and all of us were still beginners, the unstable paddleboard just didn't feel right.
The lesson was about to end with my thoughts of learning more about stand-up paddleboarding when I saw a man entering the seawater. He was carrying a large bright green paddleboard with ease. Everyone on the beach had their eyes on him as he walked towards the deeper waters of the beach. I heard the instructor beside me whistle. "WOWSEA, that green SUP board looks good. I like it!" My father who was new to stand-up paddleboarding began to ask if he was talking about the paddleboard.
The instructor immediately began to gush about the product that he was interested in. He told us that ever since he got a job as an instructor, he had always wanted to buy a WOWSEA Trophy T2 for himself. "Is that paddleboard that good?" I asked with newly roused curiosity. The instructor didn't hesitate to tell us that it was great for both beginners or advanced stand-up paddlers. "It's durable, practical, and not that expensive. More importantly, its design looks simple and elegant." The words that stood out to me the most were when he said it's easy to travel with it because it was inflatable.
My imagination went wild as soon as I heard that. We could stop by a convenience store and carry it inside our bags. No need to wait for my dad to tie it above our car for transport like what I've seen in the movies. My thoughts of quitting stand-up paddleboarding immediately left my mind.
Ever since that day, I bugged my dad to buy that specific kind of paddleboard. Even when we returned home, I was still trying to convince him that it was for the whole family – for leisure time, family outings, adventure, plus it looks beautiful. Even my mom was persuaded to buy one with the idea that she could use it for her fitness routine. In the end, my parents finally booked us a lesson on stand-up paddleboarding and bought a 10' 6'' Trophy T2. It was the same paddleboard that we saw in Boracay. My siblings and I were so excited to touch and look at it even when our house had no pool or water inside.
The next day, our family went to a river nearby where our instructor will meet us. The walk towards the river was a bit far, but because the paddleboard was inflatable, it was super easy to carry. When we arrived at the river, Simon, our instructor was already there. Holding his own WOWSEA paddleboard. When he saw us, he first asked if we brought our own paddleboard.
I immediately took out the neatly folded Trophy T2 paddleboard from the bag that came with it. His eyes brightened as he watched us inflate the board. "Great choice! This inflatable is great for a family on any activities. Plus it's easy to carry."
That day was one of my best memories. I began to fall in love with paddleboarding more and more. My shaky knees and the number of times I had fallen made me even more determined to conquer the paddleboard I wanted to ride. And in the end, I was able to stand up for a whole minute, and it made me even prouder of myself. My parents and siblings cheered as I began to paddle gently, determined to stay on top of the board. In the future, I must take my family members to paddle together and enjoy the rare family time when I become a skilled paddler. Will the leisure paddleboarding become a new way of life for our family members? I guess,be sure!!!
For the next few months, my family was always excited to attend our next lesson. We had a competition on who can stand up on the paddleboard the longest, and I am proud to say that it was me who won the contest every time. I have never regretted my decision to continue to learn standup paddleboarding. I didn't let one bad experience stop me from discovering my hobby.
Until today, the paddleboard is still with us for every trip or vacation we go to – a beach, pool, river, or lake. The teen who saw others paddle boarding years ago can now do it too. A simple curiosity led to a hobby that helps me and my family relieve stress and bond together. Would you like to recommend this kind of family leisure water paddleboarding?