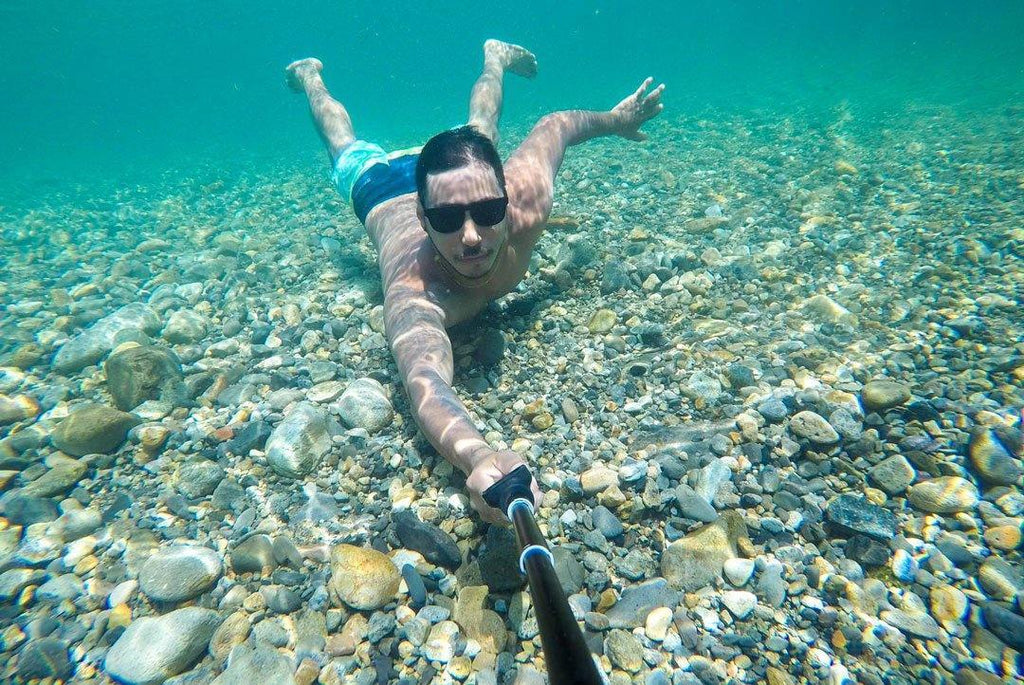 Are you making a list of all the fun things that you and your family can do in the summer vacations this year? Well, we have a suggestion for you, and something that we think should be on the top of your list. For summer vacations this year, you should try paddleboarding, and we can guarantee that you will love and enjoy every bit of it, and will become a new lifestyle for your summer vacations.
Back in 2017, WOWSEA was started by a group of young, soulful college students because of their unmatched love for water bodies and the peace being around waters gave them.
The company was founded based on liking and acknowledgment that the young men had for water sports and activities. Another important thing that gave way to their mission was the spirit of brotherhood that knit them close together to give birth to the remarkable world of WOWSEA.
WOWSEA has inspired a huge number of people to enter the world of paddleboarding and excel at it by considering it a sport that they can learn from. Paddleboarding makes a great way to make the most of your water adventure trips.
Keeping these things in mind, WOWSEA has introduced a spectacular addition to the world of paddleboards in the form of their Trophy T1 11'. The paddleboard Trophy T1 has a promising and sturdy built that aims to upgrade user experience as it comes with a top paddler. It is compact, easy to store, and has a portable backpack which makes transportation easier.
This paddleboard has been designed using advanced WOWSEA F1 technology. We offer the best paddleboard with high-quality features at the quoted price point of just $399 or less.
It is an exceptional idea to get one for yourself and your family if you are looking for fun things to do during the summer vacations. Having a paddleboard for yourself will enhance the experience of yoga, expedition, family weekend, fishing, fitness, or hunting with family.
Besides having a good time on your summer vacations, there are some other benefits of SUP as well that we will discuss now.
Taking Your Mental And Physical Health To The Next Level
We all know that any sort of sporting activity works to enhance our body and our mind. Similarly, water sporting activities have a much deeper and overall impact on the human body. Here's how paddleboarding helps your body be at its best.
Physical Health
SUP teaches you how to maintain balance by standing upright on the SUP board. Doing so requires immense core strength and full-body stability as well as leg strength. SUP is also good for posture correction and increasing the range of movement to improve your flexibility.
It is a low-impact exercise, and there's little to no chance for you to sustain any injuries from practicing it. Therefore, SUP is great for anyone who's rehabilitating and recovering from any previous injuries.
SUP improves your endurance and is a great option for anyone who is looking for some variation on their daily boring cardio workouts. You can spice things up for higher levels of challenges by having a SUP with your friends to get that heart rate up!
It builds muscle strength and muscle memory. It engages various groups of muscles all at once for a repetitive range of motion which leaves parts of your body sore as well as toned.
Did you know that stand-up paddleboarding improves your cardiovascular health? Since SUP is similar to jogging, aerobics, and several other cross-training workouts, it keeps your heart in a healthy condition by decreasing the risk of heart attacks, strokes, and hypertension.
We have saved the best for the last. That's right; stand-up paddleboarding also helps you to lose weight! It burns more calories in an hour than most sports. One hour of intensive SUP can burn approximately 735 calories.
Whereas an hour of casual paddling can help you burn up to 430 calories. This is roughly estimated to be twice the amount that you would burn on an intense, fast-paced walk. Once you're a professional SUP racer, then you can easily burn up to 1100 calories per hour!
Mental Health
Water has long been known for its soothing powers. This is one of the top reasons why paddleboarding offers mental health benefits, as increased levels of stress can give rise to serious health problems.
While you are SUP, you keep your concentration and focus on the present, which stops your mind from wandering away. You can also practice mindfulness while stand-up paddleboarding as you pay close attention to your breath, balance, posture, and muscle movement.
SUP Yoga is also something that you can try as it benefits the mind, soul, and body all at once. It's one of the most popular things that many people try with stand-up paddleboarding.
Last but not least, paddling in itself is a great form of meditation. Meditation isn't always about sitting quietly. It's about being close to nature and bringing your focus onto one thing. This is what SUP allows us to do.
Socializing
Through paddleboarding, you can expand your social circle and get the chance to meet new people. Stand-up paddleboarding is considered one of the fastest-growing sport globally, which is why paddleboarding helps you make new connections.
This means that every day more and more people are added to the world of stand-up paddleboarding. More people riding the waves together means a larger community and a great number of opportunities for you to meet someone new and strike up a conversation.
The Perfect Summer Tan
Who doesn't want a glowing, tanned body? As paddleboarding is always done outdoors, it means you have a great chance of getting a super nice tan while you workout and burn calories. SUP also serves as a fantastic option for being a sunbathing platform.
Have A Chance To Enjoy Outdoors and Love This Lifestyle
In today's world, a large part of our time is spent glued to screens. Whether it's for work or education, we often find ourselves in front of our laptops for long hours. Even while relaxing and unwinding, we watch something on TV or end up playing video games.
Stand-up paddleboarding gives you the chance to enjoy your free time outdoors. It helps you in unplugging from the virtual world and gives your mind and body a refreshed feeling, very nice lifestyle.
Support Us
Do you want to support WOWSEA in its mission? Here's a golden chance for you to do so by contributing up to One Million Dollars that we provide to several different SUP paddling organizations for supporting SUP activities. Through the donations you make, everyone can have a fair chance to love stand-up paddleboarding and enjoy it. 
WOWSEA wishes to create a promising brand, but we don't need a brand premium. We hold a firm belief in giving back to society instead of taking from it. We wish to expand the world of stand-up paddleboarding by including everyone in it regardless of restrictions like age and fitness levels. And you can help us do that by donating!