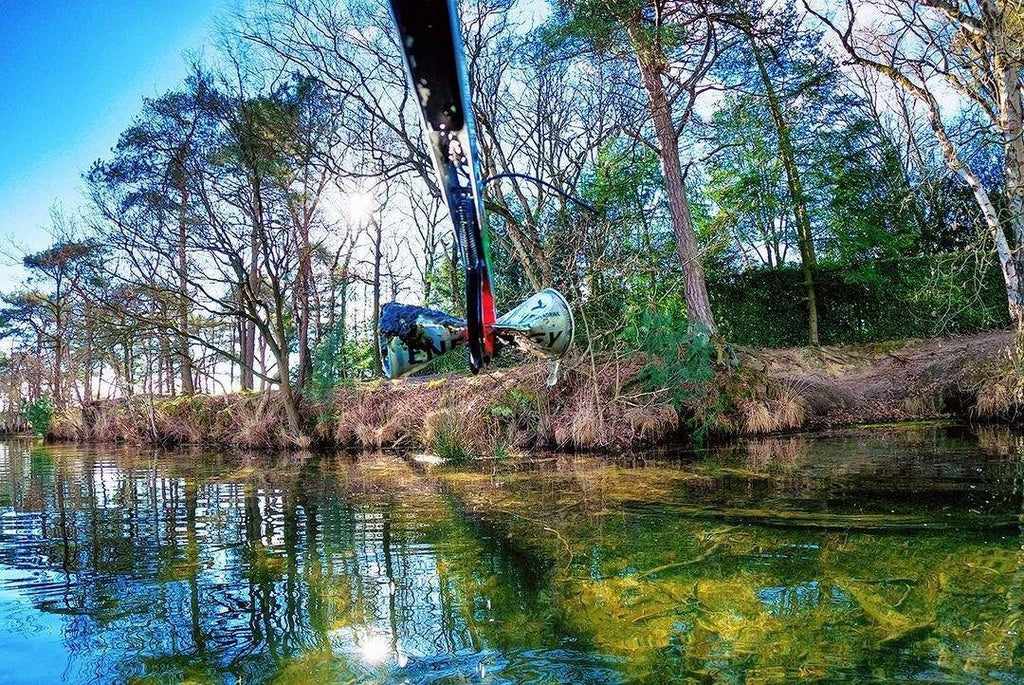 Do you need some fantastic ideas on how to spend your Earth Day? With Earth Day just around the corner, all nature fanatics are out to make the most of this time by giving back to Mother Earth. We have the perfect idea for you to make the most of your WOWSEA SUP Boards as Earth Day pulls up.
WOWSEA was started by a bunch of young, soulful college students back in 2017 due to their undying love for water bodies and the peace being around waters brought them.
The company was founded based on the strong inclination and acknowledgment that these young lads had for water sports and activities. Another important aspect that gave way to this mission was the spirit of brotherhood that brought them close together to come forward with the remarkable world of WOWSEA.
WOWSEA has inspired numerous people to not only start paddleboarding but to also excel at it by considering it a sport that they can learn and master. Paddleboarding makes a great way to make the most of your water adventure trips and can also be a remarkable source for achieving your fitness goals.  
It is undoubtedly a great investment that you can make for yourself and your family if you are looking for exciting things to do during the summer vacations and on Earth Day. Having a paddleboard for yourself will make the experience of yoga, expedition, family weekend, fishing, fitness, or hunting with family much more entertaining than before.
A Tribute To Our Planet – All Hail Mother Earth
One day every year is marked in the calendar as a celebration for the planet we live on. On this day, we look at all that the Earth has blessed us with and how far we have come in utilizing the resources provided to us by our planet. This day is also important as several campaigns are launched to ensure the betterment and improvement of the planet.
There is a lot of focus on natural processes, emerging green technologies, and out-of-the-box thinking that can help to restore the world's ecosystems. In this way, we get a better chance to address all the steps that can be taken for climate change. It is the responsibility of every citizen to participate in whatever capacity they can to positively contribute towards this day.
We all need a healthy Earth, a growing plant, to support our jobs, livelihoods, health, and survival, and ultimately, happiness. It is important to mention that a healthy planet is not a choice that you have to make but it is a necessity. WOWSEA firmly believes that if we are friendly to earth, it will give back to us a beautiful planet, LOVE ENJOY MY LIFESTYLE will become a reality.
Due to the excessive water pollution from industries, agriculture, and domestic waste, our oceans and water bodies continue to suffer the most. More than 10 million plastic is dumped into the oceans every year which contains hazardous chemicals and poisonous substances that don't only harm marine life but also contribute towards global warming.
With the ever-increasing population rate, the demand for water consumption continues to increase without sustainable water recycling plants in major parts of the world. Water wastage is a burning issue that many officials continue to face.
What Can We Do To Save Our Planet?
It is our utmost duty to take charge of the situation and act as responsible individuals to address the issues at hand. Every year thousands of marine animals suffer because of the negligence and mishandling of fishing equipment and other gear.
The fishing net gets stuck in the orifices of the marine animals making it hard for them to survive and eventually die. As several species of marine animals continue to become endangered, we have to start acting responsibly by ensuring proper discarding practices.
The trash on the beach is another hot topic of discussion that is left behind by visitors which later washes off into the oceans and creates a massive amount of pollution. We can stop this by installing a large number of trash cans on the beach and actively encouraging everyone around us to dump their waste into these cans or better yet, take them home. To restore our planet, WOWSEA TEAM members are doing a little bit every day, till forever. 
Get Your Paddleboards Out!
The larger issue at hand remains the pollution in the ocean and this Earth Day you can vouch to make a difference by setting out on your paddleboards to help clean water bodies close to you, WOWSEA sup board company is willing to fund such public welfare undertakings for free
You can use your leisure time to reach out to water bodies near you to salvage them by cleaning and pick the trash that is being the source of pollution. All you need is a paddleboard, some sticks, disposing of bags, and a group of friends!
You will be able to pick on a huge number of wrappers, nets, and now single-use surgical masks that do not have a proper means of disposal and end up in the sea. Use your stick smartly to get through the trash stuck in stubborn corners of the bushes and hedges located on the sides. We can assure you that this activity will not only feel physically rewarding but it will also give you a sense of satisfaction.
So what are you waiting for? Get your WOWSEA SUP Boards out and make the most of this time to polish your skills while you positively impact nature through these little acts of kindness.
Support Us
Do you wish to support WOWSEA in its mission? Here's the ultimate chance for you to do so by contributing up to One Million Dollars that are handed out to different SUP paddling communities to support SUP activities.
WOWSEA wishes to become a promising brand but we don't need a brand premium. We want to expand the world of SUP by including everyone in it regardless of limitations like age and fitness levels.