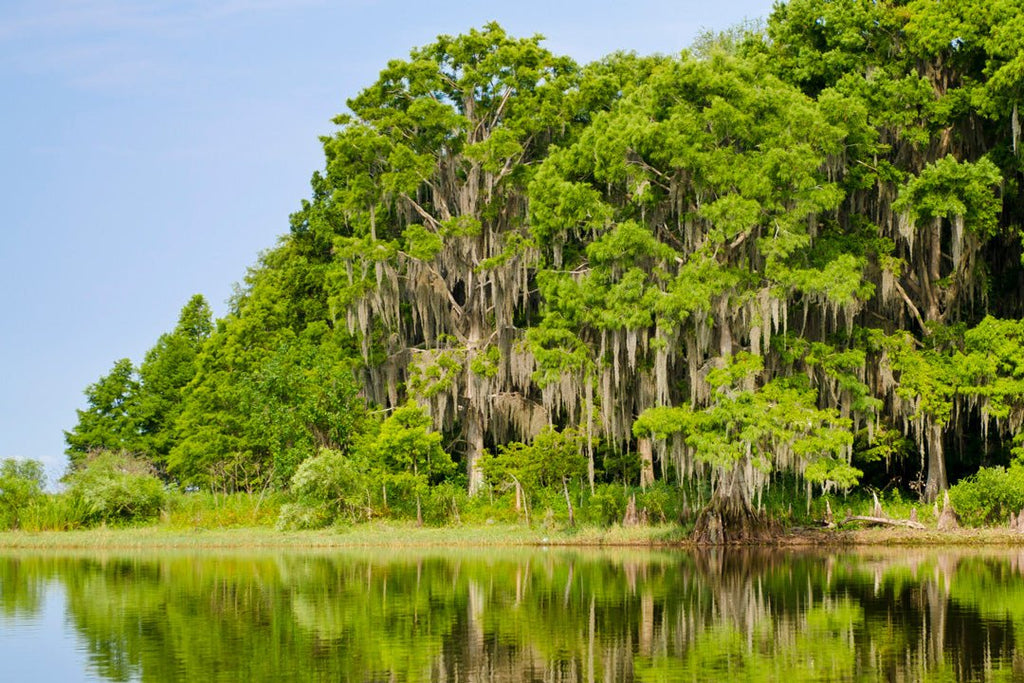 I have been a big fan of WOWSEA paddle boards for some time now and I would love to share my all time favorite experience using my 11 foot, Bluesky B1 which was over a two week trip in December 2019 to the USA.
My best friend and I made the decision to take our yearly "guys-trip" to go explore the Everglades National Park of South Florida with the greater purpose being not only to vacation, but to explore the delicate beauty of the wetlands by a combination of paddle board and camping. In short, we are indefinite paddle-fanatics! Over our preparations for this trip it was an easy decision for me to take my personal board, made by WOWSEA, the Bluesky B1. I love this board and I have had various experiences with renting boards vs personal boards and I can confirm to any paddle enthusiast that nothing beats the comfort of a board that you know. 
The day finally came to fly and after traveling for 16 hours from London to Miami we were exhausted. After passing through airport security and collecting our luggage/boards we stumbled our way towards the taxi stand with the comforts of our hotel in mind. My friend Greg, had opted to bring along a fiberglass board for "durability" while my Bluesky board is inflatable. My board was like a feather in comparison to Gregs therefore stamina speaking, I was definitely the more durable out of the two of us whilst on the move. The reason why I had initially purchased the WOWSEA model was due to its compact size , which more than proved its worth not only with size but with the airline fees too! The following morning we departed early from our hotel in our car rental to go meet our guide, Jason, at the paddleboarding center based on the outskirts of the park. Jason greeted us merrily with tea and biscuits and we received our brief which was basically: that we were to spend half a week/4 nights traveling through the wetlands and we would be completely self-sufficient. Bear Grylls style!
Lightweight packing is key for activities that require self sufficiency and in total,  I estimated that I had approximately 12kg/26 pounds worth of equipment and food. I was without doubt that my board could handle this load as I had been on a few long distance camping trips with the Bluesky-B1. (The elastic tie downs on the nose of the board makes for very accessible storage and is balanced out perfectly with my own weight!). Our guide Jason on the other hand questioned the durability of the board as to whether or not it would handle the extra weight. I assured him it would with photo proof of my previous expeditions and of course, I later proved him wrong in his doubts.
Our first day in the Everglades was, well, interesting. Greg's board had a leak and nearly capsized (we guessed due to the airline's mishandling.. hello insurance!). Very luckily, Jason had brought along a small fiberglass repair kit. My Bluesky proved to be as smooth as ever and was surprisingly resistant to the abundance of plant matter found floating about the swamps. We saw 4 young alligators that day which was nerve-wracking (for us Brits!) but also an aweinspring experience. Jason had assured us both of the "general" non aggressive nature of the gators and he said "if we bother them, they bother us". It made sense and we went without problems. Over day 2 - 4  we happily encountered zero further paddle boarding issues, it was pure smooth sailing and experience. Our campsites were breathtakingly gorgeous with views of the swamps and mangroves forests to die for. We learned plenty through Jason about the unique environment of the Everglades. The Everglades are an absolute haven for both wildlife AND paddleboard enthusiasts alike! The feeling of being lost within the mangroves especially is an airy feeling of complete isolation from the outer world. I spent 2 of my 4 nights outside my tent sleeping on my semi deflated WOWSEA board with the fins detached, a mosquito net above and my lightweight mattress below. I fully embraced the feeling of being within nature and was even joined both nights by what Jason called "Marsh Rabbits".
I highly recommend a visit to the Everglades to understand its uniqueness first hand. Also, I can't speak more highly enough about the brand WOWSEA and their excellently designed inflatable paddle boards. To date I have now completed 6 multi-day expeditions without any major incident or defect caused by lack of skilled craftsmanship by WOWSEA and Jason from Florida has even invested in a couple for his guiding business.