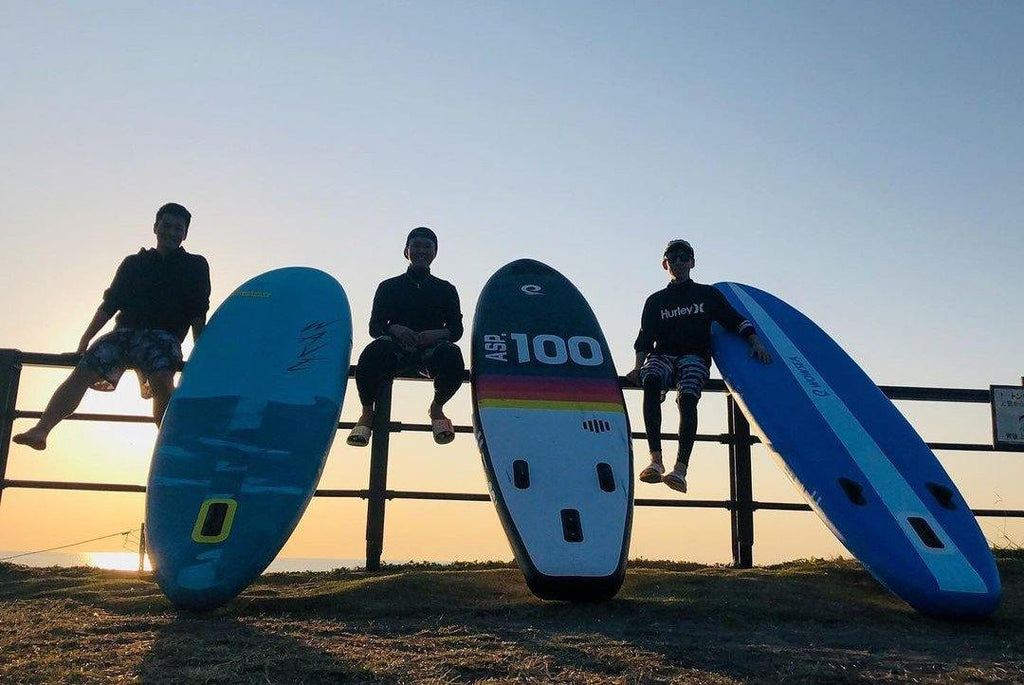 International Labor Day is celebrated in over 80 countries all around the world and is a holiday for the working class globally. What initially began as a resistance against the capitalist mindset has now become more about honoring those who put in their blood, sweat, and tears to sustain a society through their labor. We commemorate the achievements of the labor movement on this day while also paying tribute to the working class around the world.
WOWSEA's Efforts For International Labour Day
To make this day even more special in the standup paddleboarding community, WOWSEA has decided to call upon its members to take part in the SUP racing event to celebrate this day. This event is not limited to highlighting the work of the labor force, but it will also play a crucial role in knitting the paddleboarding community closer than before.
WOWSEA was started in 2017 by a group of young, enthusiastic college students. The idea for WOWSEA was fueled by their irreplaceable love for the water bodies. The inspiration to start an organization came from the sense of peace that being around the ocean gave them. This kind of love must be accompanied by high cost-performance and high quality, direct sales from the production end to the consumer end, for the benefit of all consumers, this is just WOWSEA brand value.
The company was founded due to the mutual liking and acknowledgment that these men had for water sports and activities. Since they were on the same page when it came to their love for sports activities, they knew they shared the same mission as well. So it was clear that now the spirit of brotherhood knit them together tightly, which birthed the remarkable world of WOWSEA.
WOWSEA has been a source of inspiration for many people to learn paddleboarding and to even consider it as a sport they would like to learn. It is an amazing idea to get a paddleboard for yourself and your family if you are looking for fun things to do as part of a weekend getaway.
Having a paddleboard for yourself will help you in making the most of your yoga, expedition, family weekend, fishing, fitness, or hunting experience with family.
Why Is It Important To Celebrate Labour Day?
Before labor day was established early in the 1800s, the working class was exploited at the hands of capitalists. They had to work for 16 hours a day with minimum wages in the most physically and mentally taxing spaces.
After the uproar and revolutionary campaigns against the capitalists, the laborers were successful in obtaining their rights of working nine hours a day. Therefore, we celebrate this day every year to mark the achievements of this movement.
Besides that, the working class around the world puts in immense hard work and endless hours of dedication to help society. This was even more evident last year during the pandemic when deliverymen, medical staff, pharmaceutical workers, paramedics, and many other people continued to offer their services despite a huge risk to their health. They ensured that the society could run in a way that was as close to the normal as possible.
How Can We Celebrate Labour Day?
It is recommended by WOWSEA to participate in the SUP competition to celebrate this festival that honors all working people. It will give you a chance to pay tribute to the working class while doing something you love. Win-win situation, isn't it?
Entering a SUP race gives you a great chance to socialize with fellow paddlers. You feel more relaxed after a paddling session because it is therapeutic for your mind and the body. You make some new friends that teach you little things that will later prove to be super valuable in your paddleboarding journey. Looking to expand your social circle? Then paddleboarding might be a place for you to start with!
It also improves your general fitness level because you take up SUP racing with a competitive mindset. This burns a lot of calories and builds an insane amount of muscle memory as you repeatedly carry out the same motion to make yourself move through.
It is a great option for anyone who is looking to indulge in endurance activities. Paddleboarding also makes you lose weight. Yes! You heard it right. Even though it may seem like a low-impact exercise, it consistently burns your calories.
Due to the numerous benefits that SUP racing offers, it might become one of the leading ways for people to enjoy outdoor activities and love it, make SUP riding a way of lifestyle. People have different reasons for indulging in paddleboarding. They might do it to get in shape, enjoy the seas, soothe their mind, or just meet new people.
But this SUP race also gives you the added benefit of celebrating the working class all over the world. So what are you waiting for? Come join other fellow paddlers!
Support Us
Do you wish to support WOWSEA in the noble mission of spreading positivity and cultivating a sense of happiness in the community? Here's a golden opportunity for you to do so by donating up to One Million Dollars, which helps those in need through charitable organizations, so that the world is free from suffering, only democracy and freedom, this is the MISSION of WOWSEA.
Your donations will be used effectively for providing several different SUP paddling organizations to smoothly carry out SUP activities. Through your donations to WOWSEA, you can make sure everyone gets a fair to make the most out of their paddleboarding experience.  
At WOWSEA, we wish to create a promising brand, but we don't require a brand premium to do so. Our pioneers believe in giving back to society instead of taking from it. The team at WOWSEA SUP wants to expand the world of SUP beyond the horizon through non-selective inclusion criteria to everyone, regardless of age and fitness levels, can enjoy the perks of stand-up paddleboarding. You can help our dream come true by donating generously for our cause!