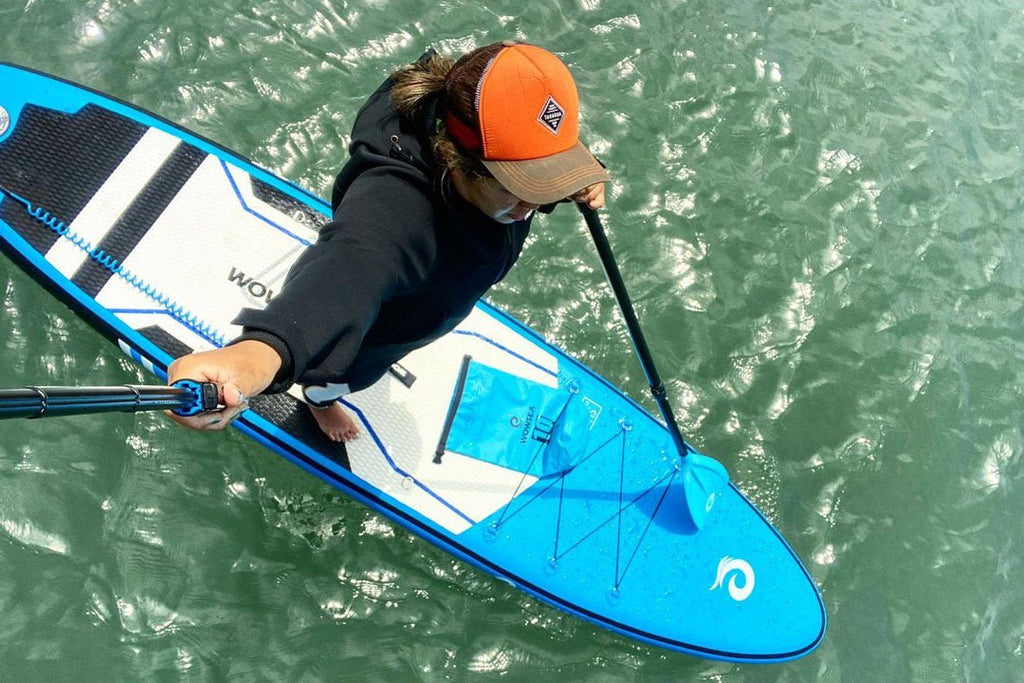 There are some reasons why stand-up paddleboarding has become so popular and passionately adored. In a nutshell: SUP makes you healthier and happier.
Have you ever wondered if you should join the paddle wagon as stand-up paddle boarding (SUP) grows in popularity? You already know that SUP makes you feel awesome. But have you ever wondered why? Balance looks like taking baby steps, and that's frequently a more sustainable approach. Additionally, we want to say that we celebrate all ends of the "balance spectrum" — people who hike in their free time, as well as people who paddle once a week and more. Your paddle board and time on the water can help you find balance during the busy seasons of life.
Whether you're a stand-up paddle boarder who has been doing it for years or is just getting started, stand-up paddle boarding is a life-changing experience. You can benefit from this pathway in several ways, including an endless supply of recreational opportunities that will make you feel better. 
Several paddle-boarding enthusiasts take the benefits of paddle-boarding off the water and apply them to their daily lives. You can benefit from a healthy mental and physical lifestyle, which can positively influence your work and relationships. It can influence your life and work in five ways through stand-up paddle boarding during these busy seasons. 
Paddle Board Is an Excellent Escape Mechanism
The essence of paddle boarding is escaping the daily grind from the repetitive demands of life. The old saying goes, "live to work" or "work to live," Your time spent on your board is your escape from it all.
The best way to escape stress is by relaxing and enjoying the outdoors. For paddlers, there is nothing better than gliding atop the water with the wind in your hair.
For several reasons, an inflatable paddle board is an excellent escape mechanism. Inflatable paddle boards are easy for paddlers of all levels, from beginners to seasoned pros. Inflatable paddle boards allow you to paddle instantly without transporting or storing them. The board can even be left in a car trunk after work so it can be used after work.
With an inflatable paddle board, you don't have to fall into an endless cycle of repetitive activity. You can access new places or learn new skills in an ever-changing environment, thereby exploring new horizons.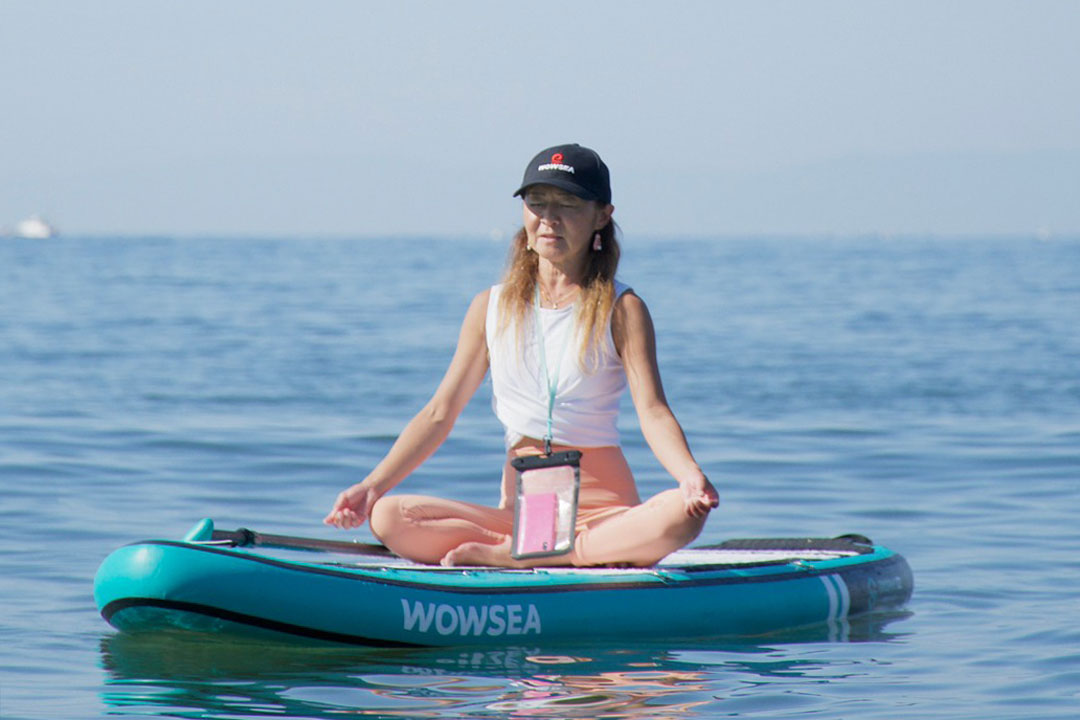 Paddleboarding Can Help in Mindfulness
According to the Cambridge dictionary, mindfulness consists of awareness of one's body, mind, and feelings to create a sense of calm at any given moment. In addition to providing an enhanced sense of your body and mind, stand-up paddleboarding can also help alleviate anxiety and depression.
Managing your physical movements on a board requires coordination and balance. SUP yoga is a great activity that helps improve balance. Although it is similar to general yoga in a classroom, it is also conducted in peaceful natural environments and requires extra balance skills to stay afloat.
While on a board, you can relax and think about yourself. Many people anchor off and float in the middle of the lake, while others enjoy some me time and read a book, take photos or go for a long slow paddle to slow down. In addition to reducing stress, mindfulness activities can serve as escape mechanisms. Paddling connects you to nature through your mind, body, and spirit.
Being More Active With Paddleboards
The American Heart Association recommends regular exercise, but only some are motivated to go to the gym or run around a block daily.
Staying active can be difficult, with a lot of time spent at work and little time for recreation. Due to its ease of use and portability, you can combine recreation and physical activity by pumping up an inflatable stand-up paddle board at a moment's notice. As soon as you get changed and equipped, you can set the board to inflate with a 12VDC pump. Once you're ready, lock up the car, and you're ready to go.
With paddleboards, you can strengthen your arms, legs, and core while strengthening your joints and tendons. Paddling is much easier on joint joints than running and puts a lot less strain on the tendons than weightlifting.
A paddle-boarding workout allows you to work out at your level and burn calories at the same time. Being active has huge physical and mental benefits, releasing endorphins that can improve your day-to-day performance.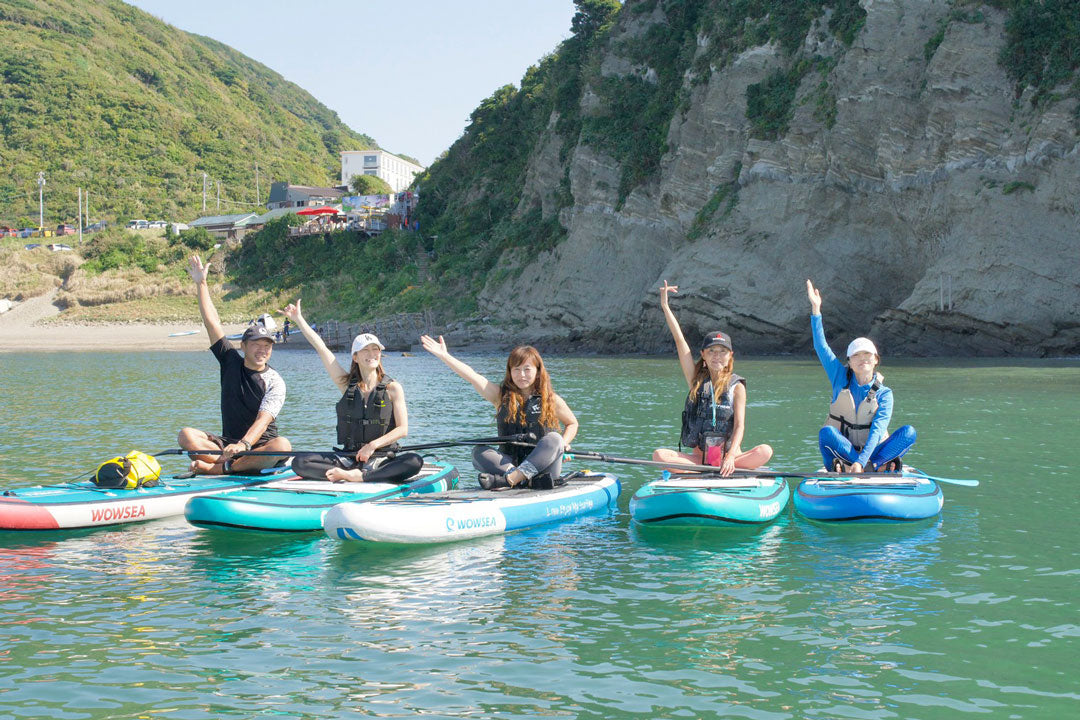 Paddle Boarding Expand Your Social Circle
Participating in paddle boarding is a great way for many people to socialize. Practicing and developing skills can be achieved by heading out with friends, joining a club, or taking a trip together, watching out for each other and supporting one another's progress.
Many social aspects of watersports don't need to stop on the water. For example, meet ups to plan trips away or evenings in local bars and restaurants with like-minded people are things you might need help finding through work relationships. The trip is both fun and educational because you will have the opportunity to develop skills while sharing your experiences with other paddleboarders.
If you join a club or find others to kayak with, this will motivate you to paddle. Although paddle boarding is often considered an individual sport, you can still make it a great social activity.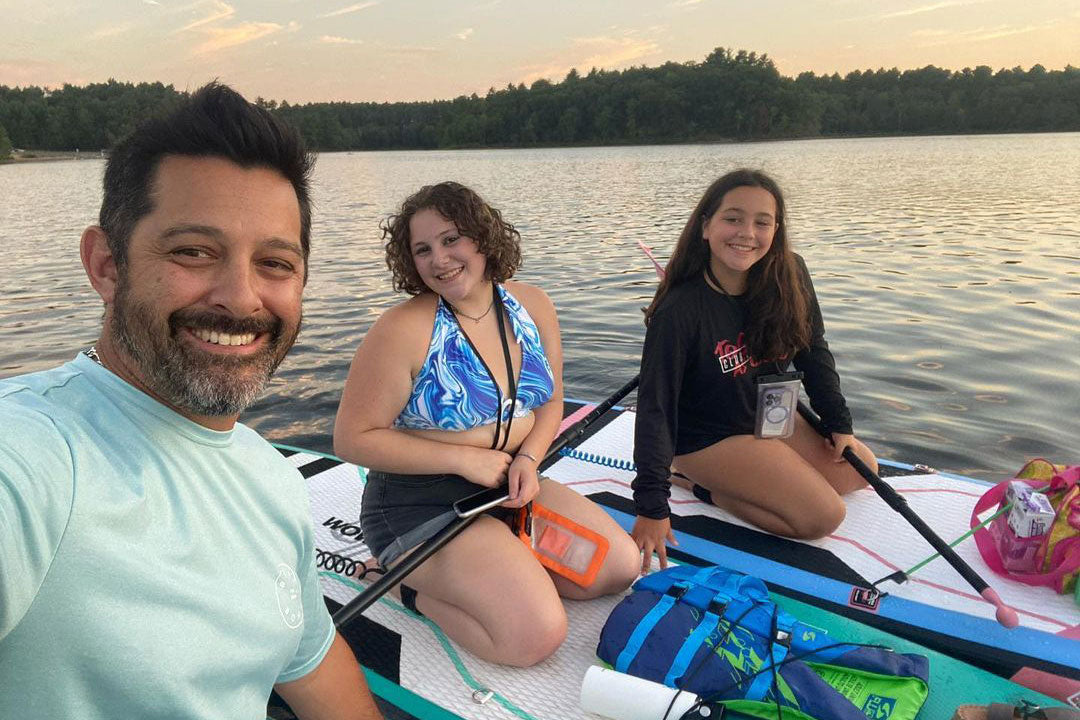 Get Benefits of Water as a Form of Therapy
The benefits of water as a form of therapy are evident through the popularity of various water-based healing methods and practices. Using thermal spas, steam saunas, and even Turkish baths and ice pools have shown direct benefits to health. The power of water has been around for thousands of years, and we feel its therapeutic effects almost every time we are in the water.
Water provides various benefits, ranging from hydration to relaxation, from hearing lapping waves on the shoreline to experiencing its power as we surf and surge through its midst. During each session, take a few minutes to experience your connection to the water. You can do this through meditation, yoga, or listening to the environment as you try to still your thoughts.
Floating in warm, calm water can be an amazing experience. Let the water take you, and let your worries sink out. These relaxation moments can relieve stress and anxiety and lead to a healthier lifestyle.
Bottom line
It is said that momentum on the water helps you find your balance before standing on your paddle board when you are learning to paddle. When I first learned to stand up on my SUP, I was on my knees, so it took intentionality, practice, and small steps to gain a new perspective. But you did it, or maybe you're still learning, and that's fine too.
Although busyness is a natural phenomenon in our lives, the most effective way to deal with it is to find a balance to find happiness, peace, and relaxation out on the water and bring it to all aspects of your life with WOWSEA slogan: Love Enjoy My Lifestyle!