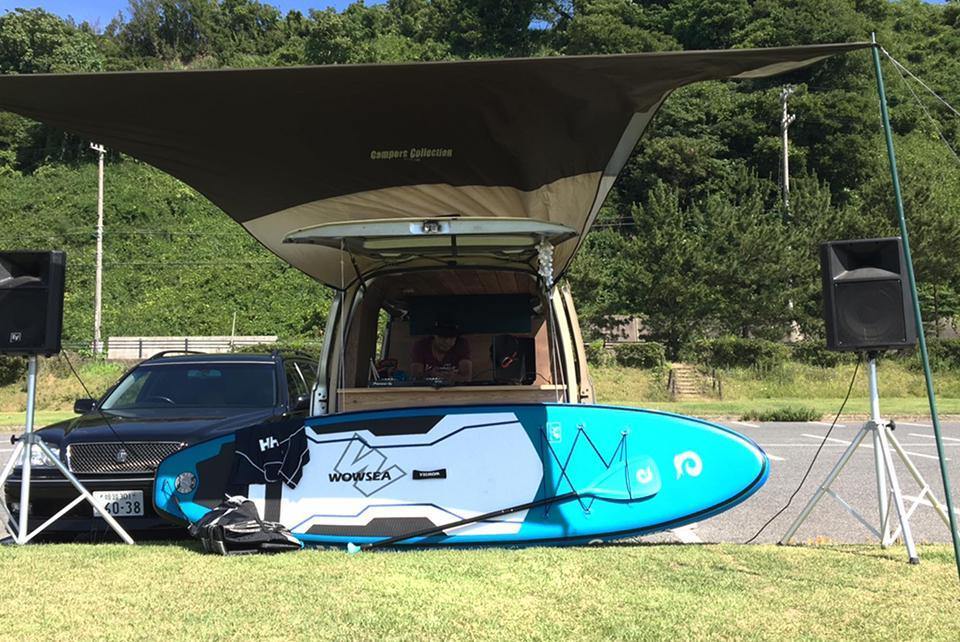 Do you want to enjoy a weekend with your family with your SUP boards out just enjoying your day out on the water? Paddleboarding is one of the most entertaining and adventurous things that you may have tried. With the introduction of inflatable SUP boards, WOWSEA has noticed that they last longer than solid paddleboard, which makes it a fun and affordable option for anyone to invest. However, without proper care, even inflatable boards can have a shorter life. Here's how you can take care of the board!
In 2017, WOWSEA was started by a group of young, ambitious college students due to their undying love of being around and at peace with the waters. The company was the product of affection and appreciation that the young lads had for water sports and activities, and not to forget the spirit of brotherhood that brought them together.
Keeping these things in mind, WOWSEA introduced their spectacular addition to the world of paddleboards in the form of Trophy T1 11'. The Trophy T1 has a promising built that enhances user experience with a top paddler, compact, easy to store, and portable backpack.
Designed using advanced WOWSEA F1 technology, you won't find another SUP board that offers such features in the quoted price point. Our inflatable paddle board will work great for almost all of your water adventures and is an excellent partner whether you're going out for fishing, fitness, yoga, family weekend, expedition, or hunting with friends.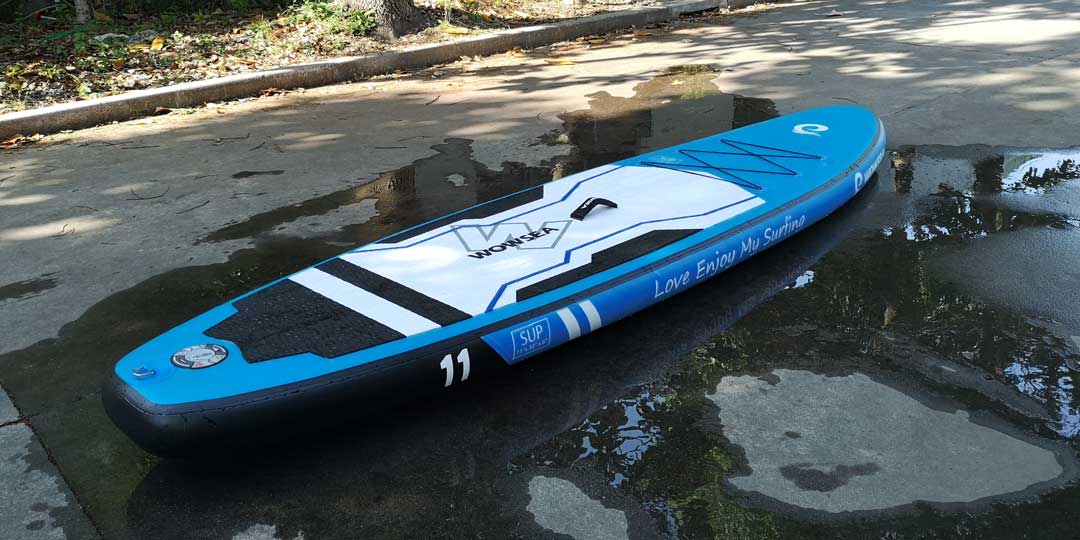 How Long Do Inflatable Paddleboards Last?
Inflatable paddle boards work for an average of 2-3 or more years owing to its durability. The number of years is based on the substantial number of seasoned paddlers that utilize the paddleboard for SUP. However, there are other factors as well that impact the lifespan and working performance of the board and these include the quality of the board, the frequency of using the board and maintenance of the board.
Since WOWSEA makes use of the latest technology to design their SUP boards, they tend to last for three years if used properly. Even with a very affordable price tag, the paddleboard proves to be of the highest quality that can last you for a couple of paddling seasons before losing shape. We make sure that you get Simplicity, Affordability, Friendliness aka SUP – all in one place!
Is There Way Of Prolonging Your Paddleboard's Life?
Since many users feel their paddleboards don't last long and need to be repaired or replaced within a year are basically missing out on the basic caring protocols. So let's look at some of the tips that can assist you in overcoming some of the hot issues that paddleboard users have to face.
Cleanliness
It's very simple! You have to always make sure that you rinse off your SUP boards once you're have finished your expedition. Cleaning your board doesn't only remove dirt, but it also gets rid of sand, grime, and muck, and debris. Without even knowing, you will also be rinsing off the salts from the water that have coated your board. Even with freshwater waters, the salt layering up on the board can be an issue, so make sure you take care of it.
Drying
Whether you leave out your paddleboard in the sun to dry or wipe it with a towel, make sure to dry the board before storage. It reduces the risk of growing mildew. Leftover water droplets that are sticking to the seaming of the board cause it to degrade faster than it normally would.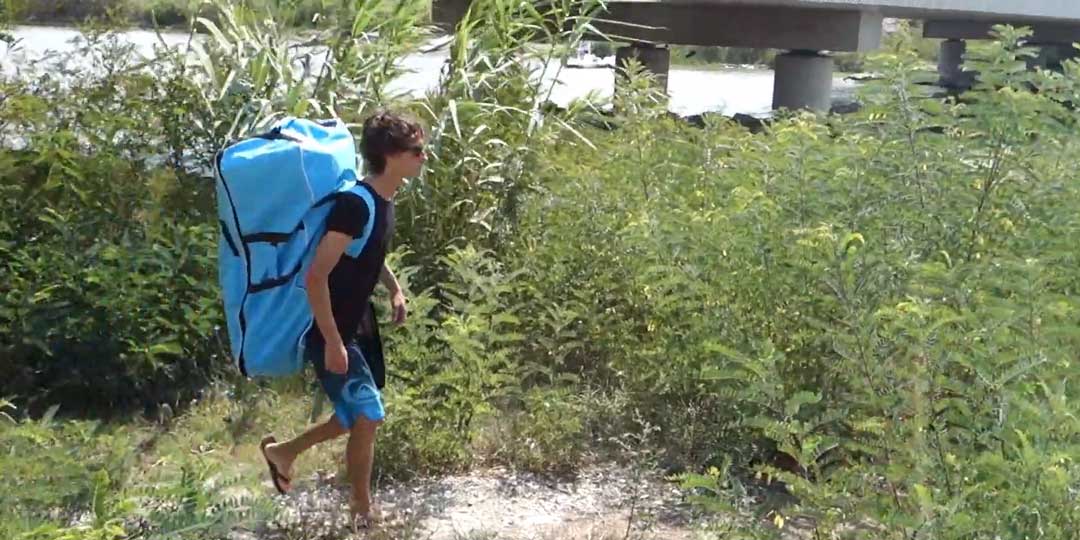 Storage
WOWSEA believes storage to be one of the most critical factors that need to be taken care of. You want to store the board properly so that transporting it is easier. As your paddleboard is inflatable, you can just deflate, fold, and store it in a protective bag.
Once the board has dried after your excursion trip is over, deflate it gently, then look for any tears, scratches, or punctures before keeping it away. Locate the air valve to look for residual water or dirt. Finally, you can lock and seal the air valves, so no dust or particles gets in the way while you transport your paddleboard.
Quick tip: If you have paddleboard that comes attached with fins, make sure to detach the fins before you store the board away. Carry the fins separately and store them in a cool and dry place.
Regular Maintenance
The reason why you need to regularly maintain your paddleboards is to stay aware of damages or any necessary repairs that are needed. You can avoid accidents if you narrow down your problem sooner and get it repaired immediately.
It may sound strange, but small punctures can create bigger problems. What may seem like a small nick in the surface can cause your board to deflate suddenly, which can be a very dangerous situation. As a precautionary measure, WOWSEA recommends you to carry an epoxy sealant with yourself. The sealant can fix any cuts instantly.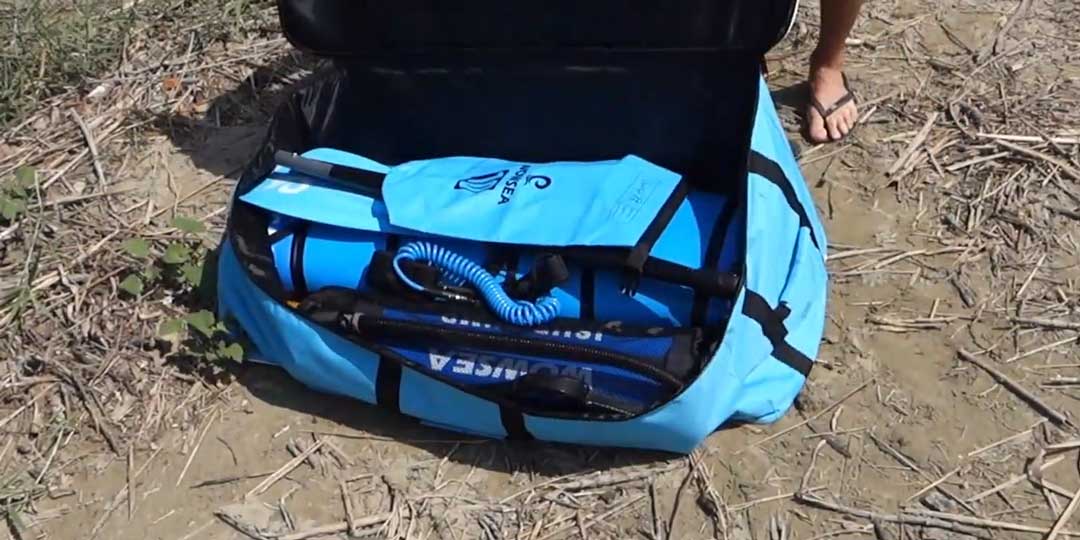 Proper Handling Techniques
Lastly, the durability of your board relies heavily on how you handle the SUP board. Even highly durable materials such as multilayer military-grade PVC can result in rips, tears, or simply a spoil if it isn't handled with care. Proper handling techniques that ensure a longer paddleboard life include the following.
Don't drag your paddleboard along the ground.
Deflate the board while storing it
Ensure that you have a dry space to store it
Valves should be locked and secured into place.
WOWSEA wishes to create a well-known brand, but we don't need a brand premium because we wish to give back to society instead of taking from it. We want to expand the world of paddleboarding by adding everyone to it regardless of restrictions, and you can help us do that!
Support WOWSEA by contributing up to One Million Dollars that are used to support SUP paddling organizations so that everyone can have a chance to enjoy the paddleboarding fun.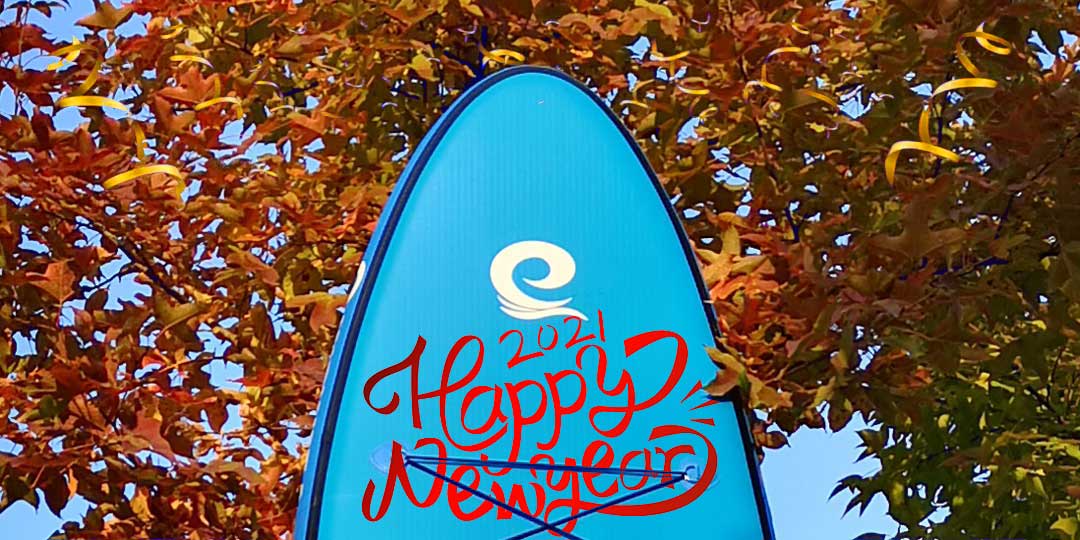 2021
What the new year brings to you will depend a great deal on what you bring to the new year. With the new year on the horizon, I wish you and your beautiful family a very happy and prosperous new year. Stay safe and beat the Pandemic with new energy.